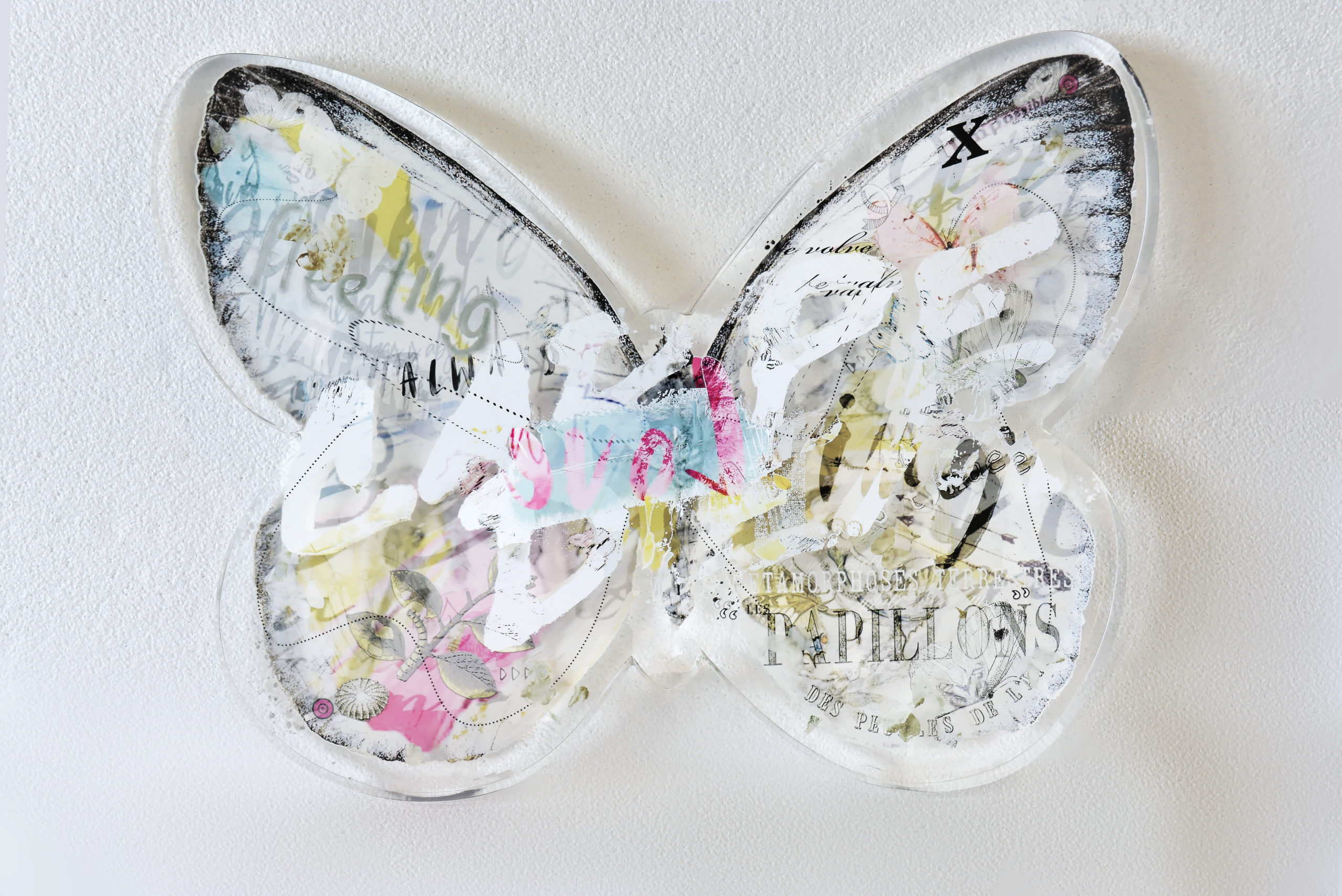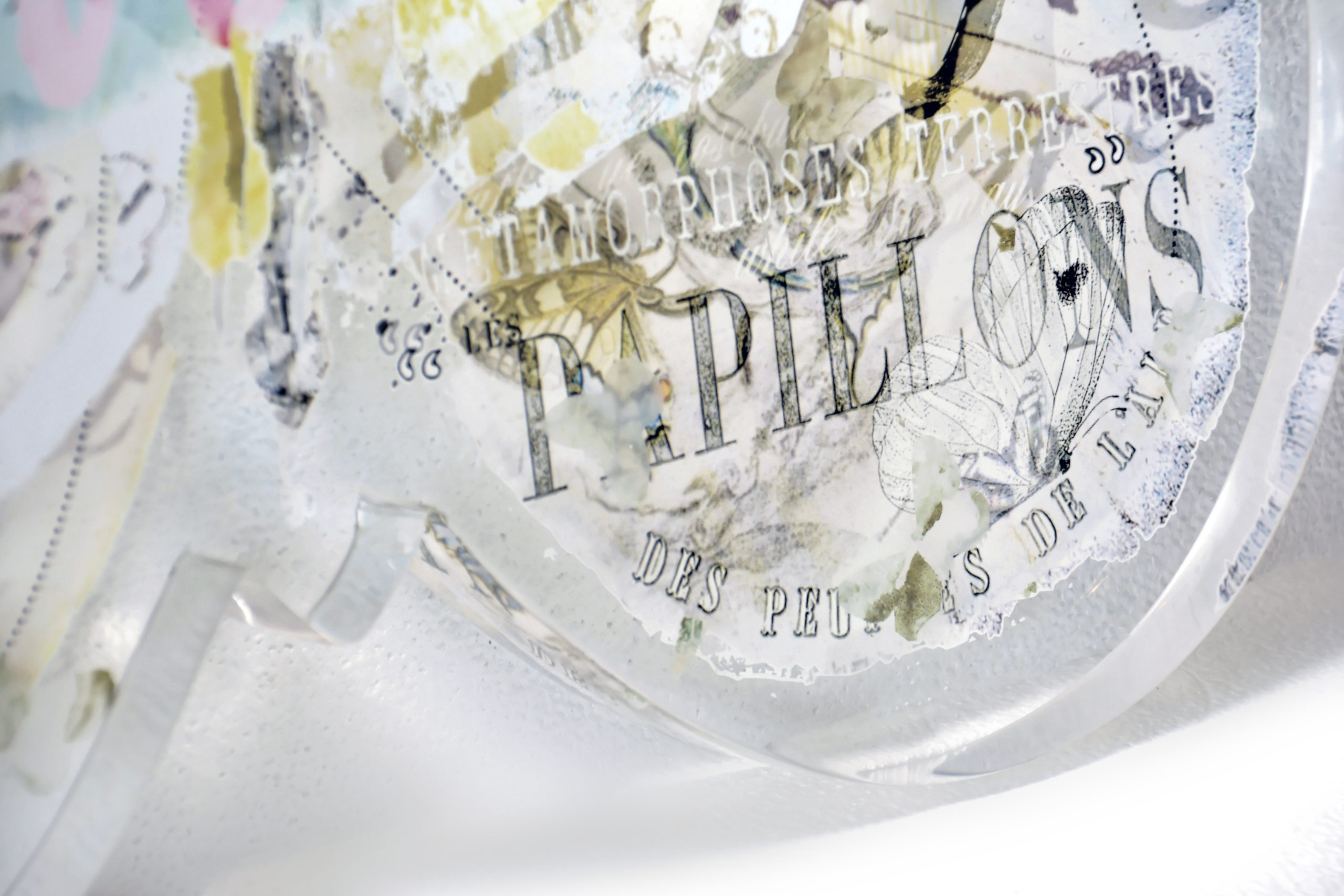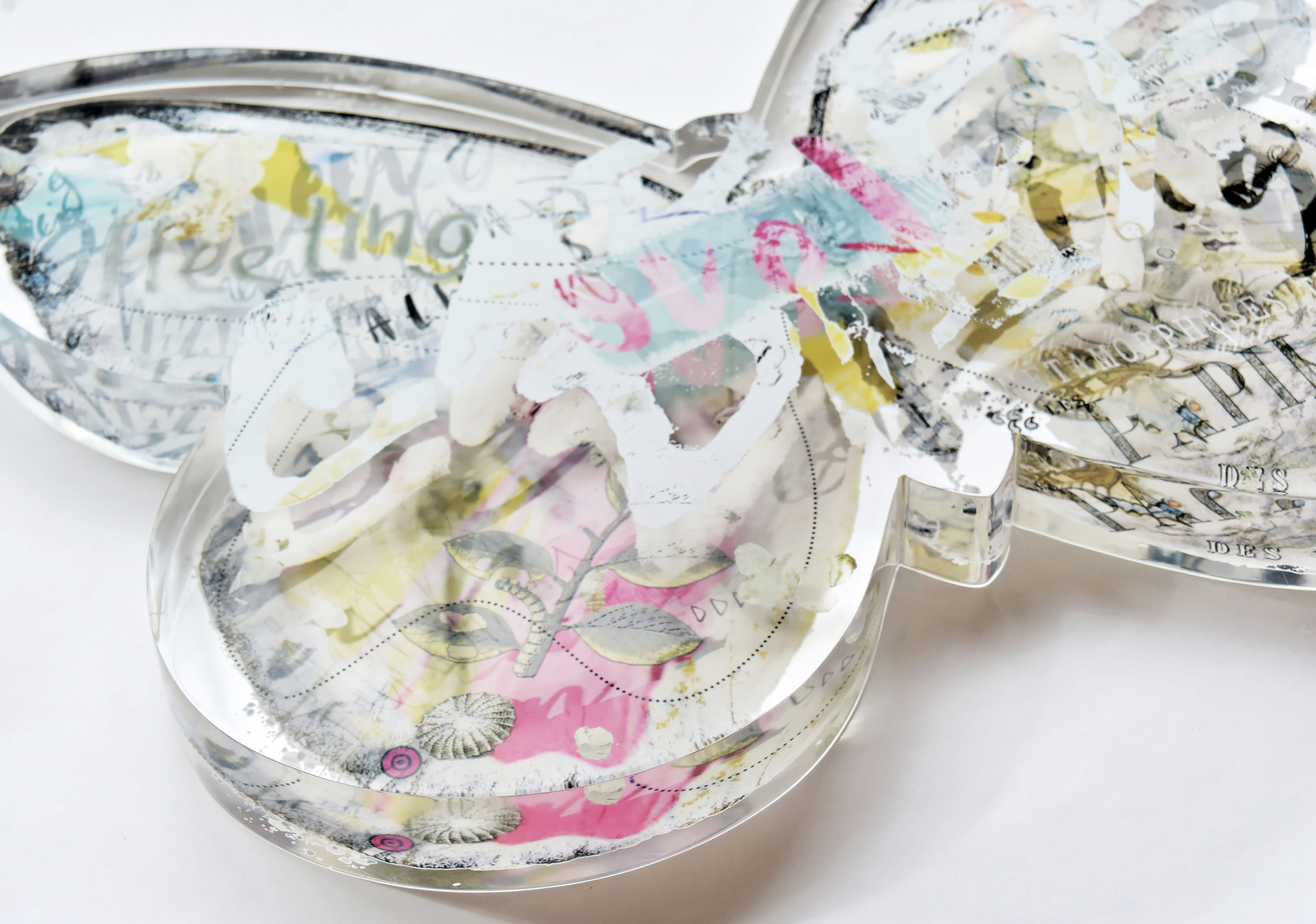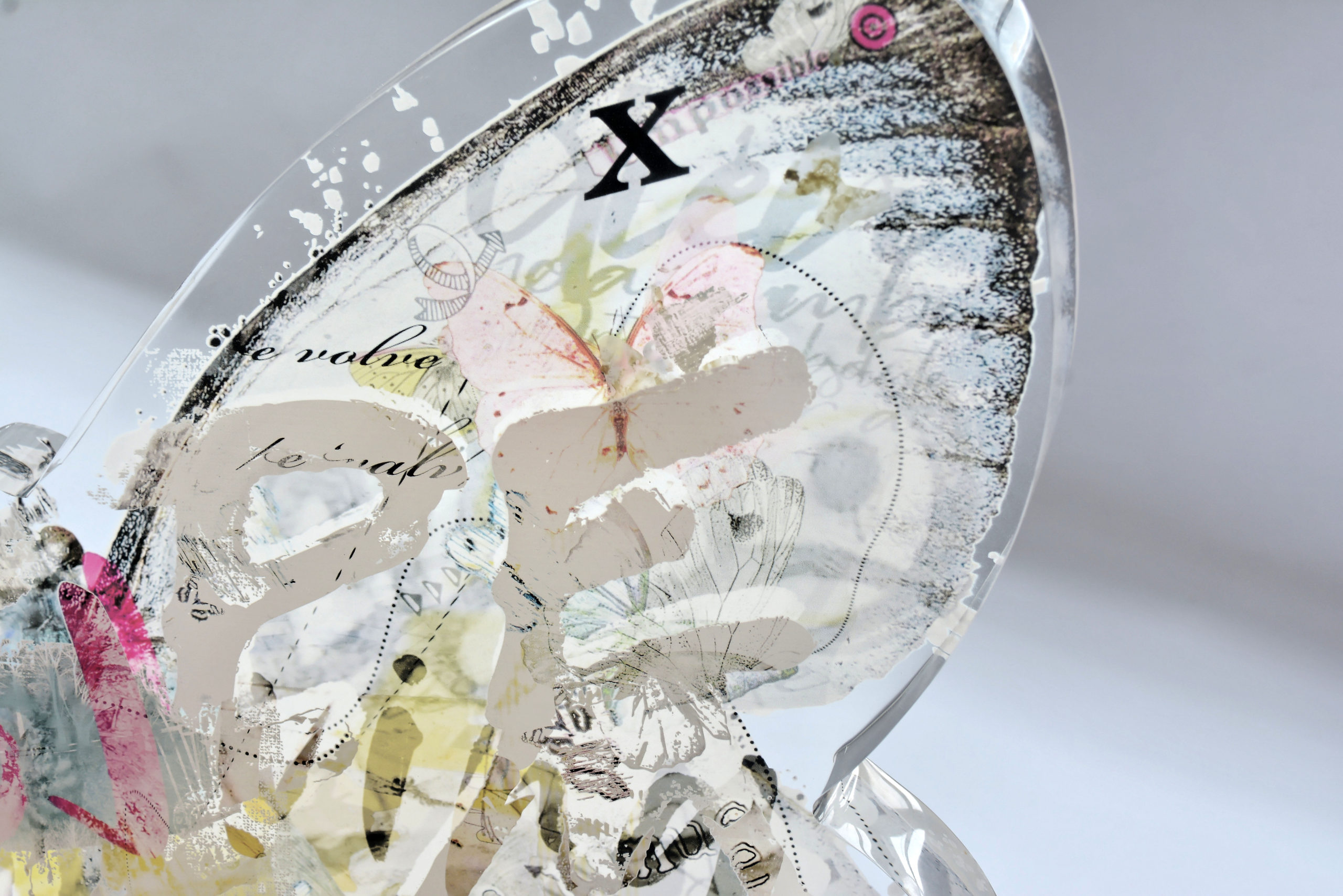 Papillons: les peuples de L'air
Just a wink of the eye, and life is gone.
Like butterflies we evolve through stages. But, for the butterfly, a spectacular metamorphosis – a momentary flare of exquisite beauty. We dream of such transcendence.
Will love transform us? 
Can we seize the day?
Specs: 18"x 24"
silkscreened butterfly-shaped lucite wall sculpture with embedded paint.