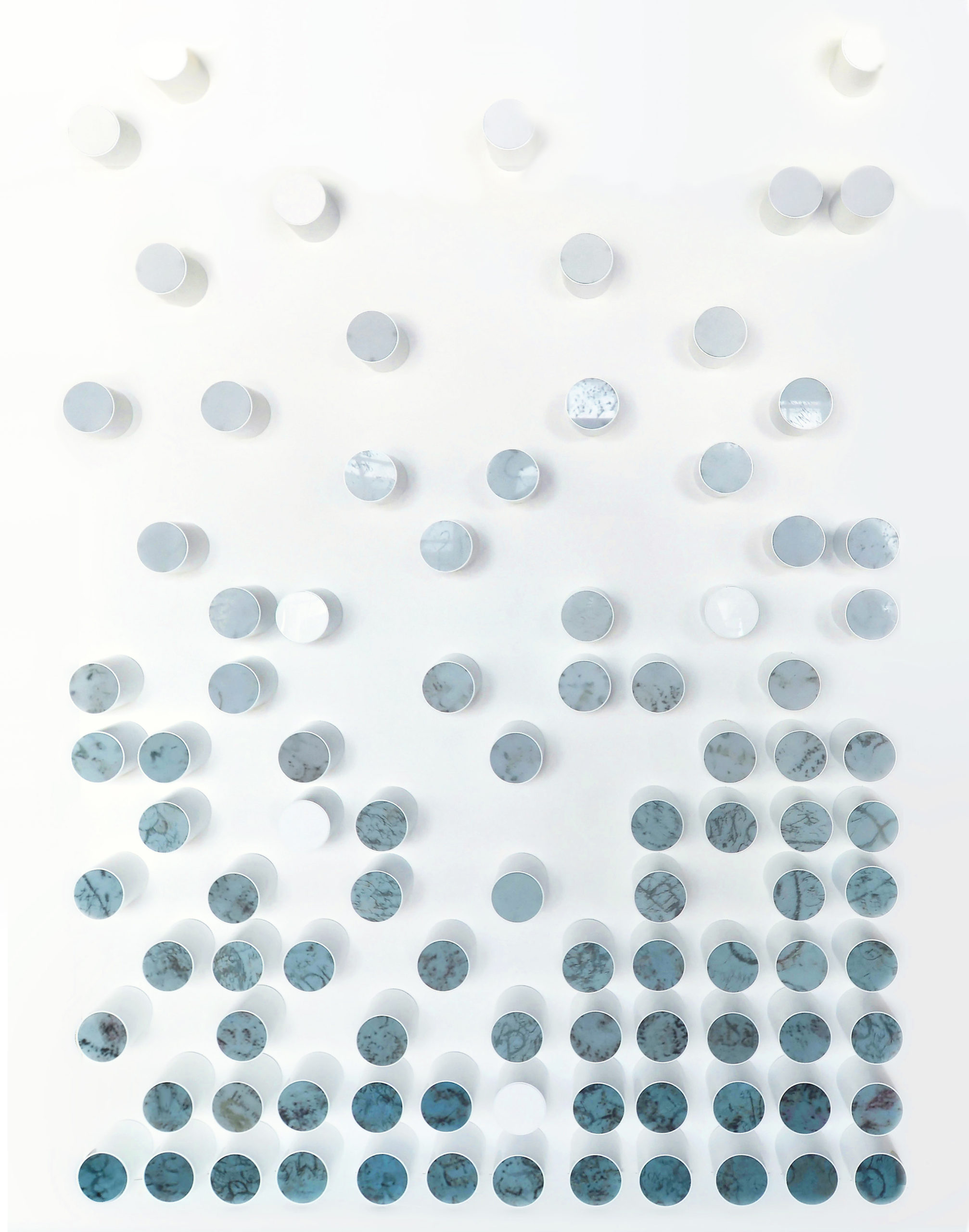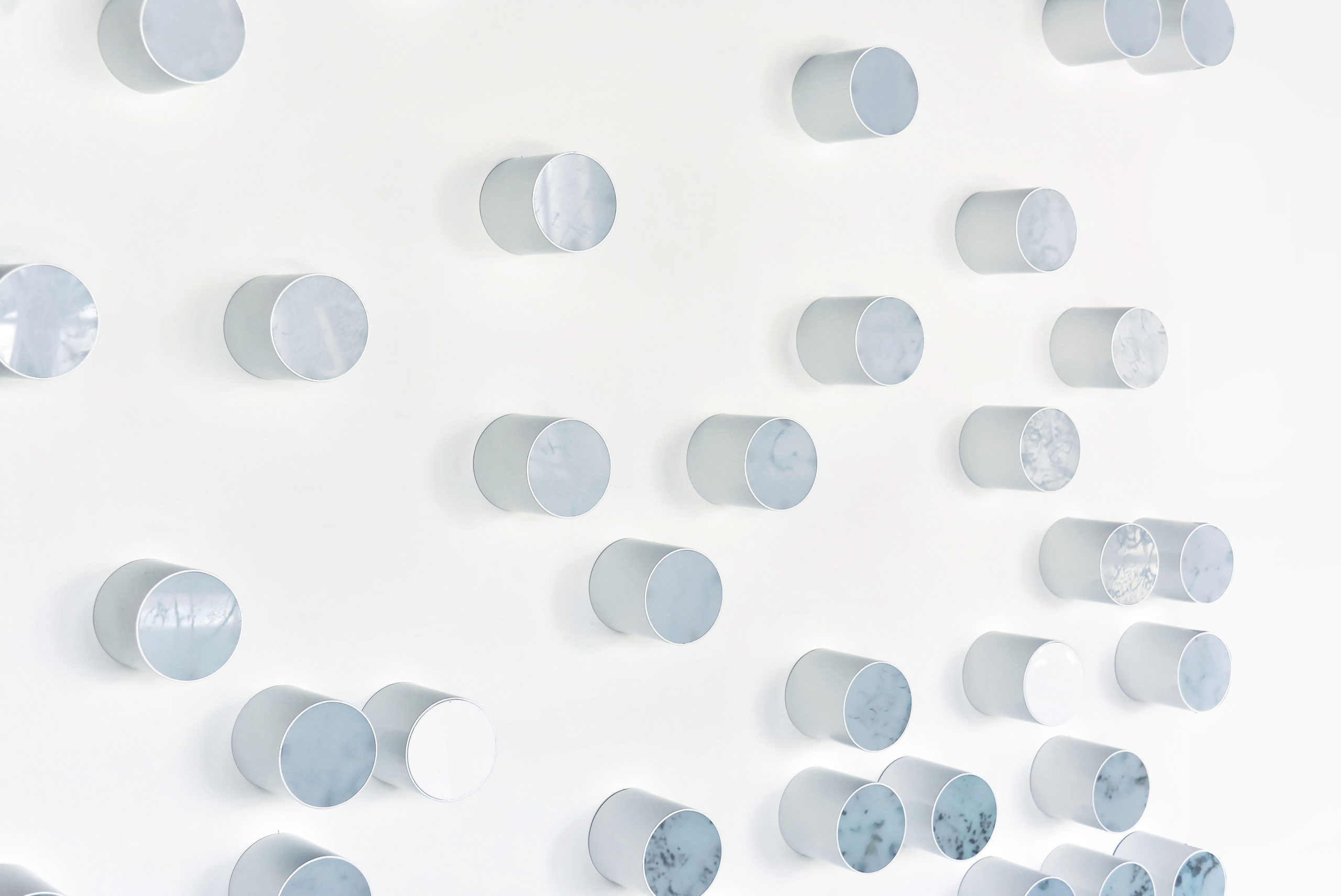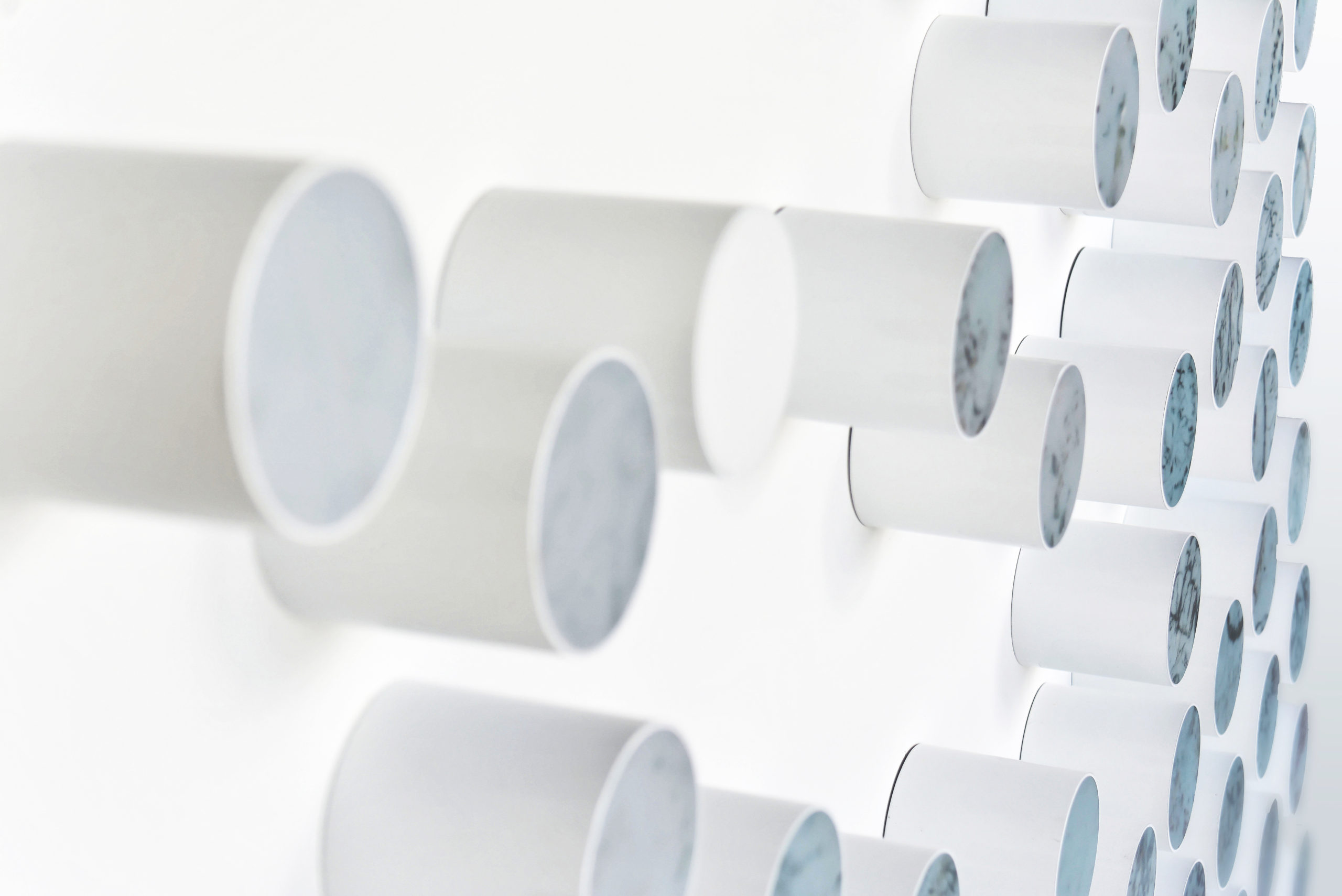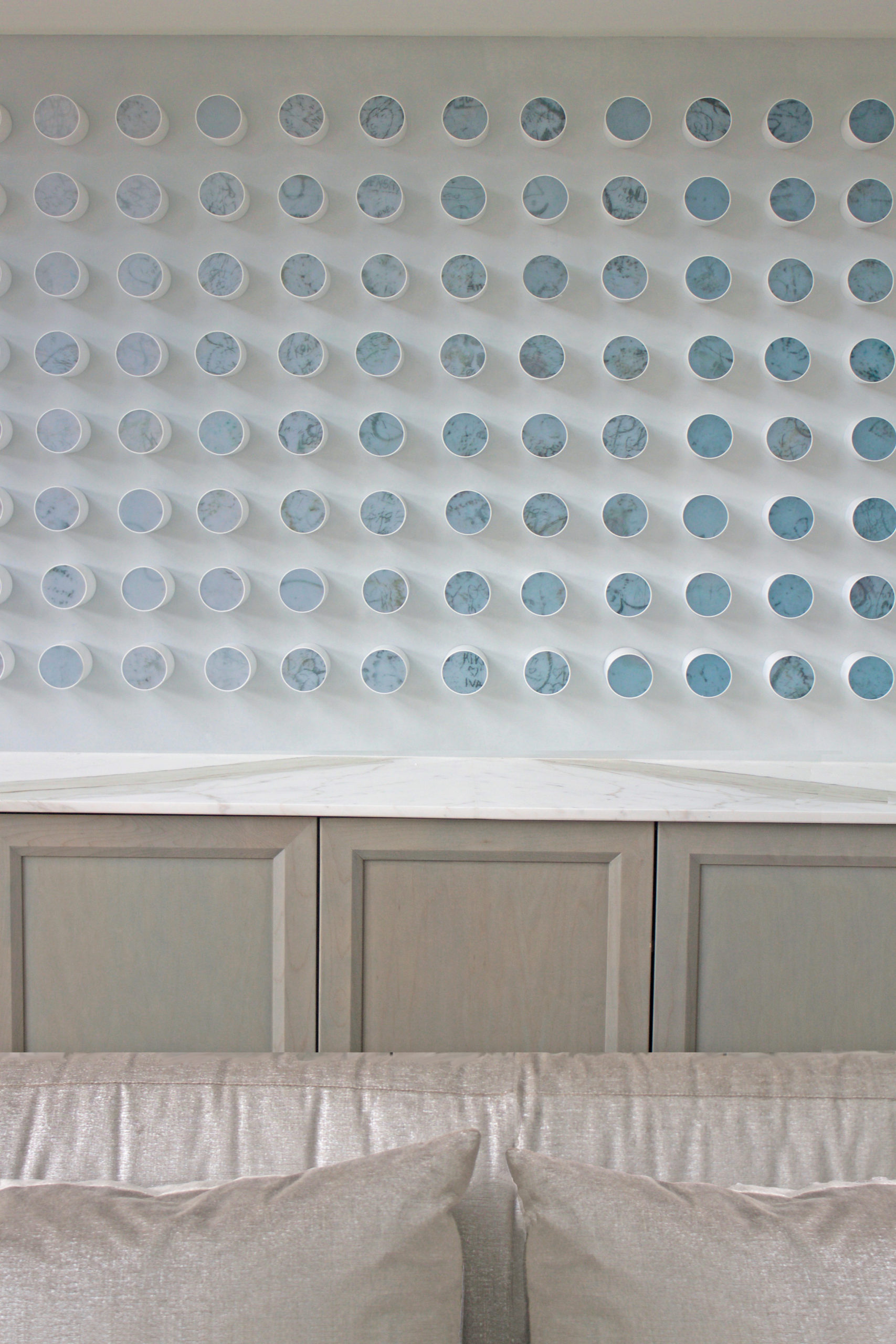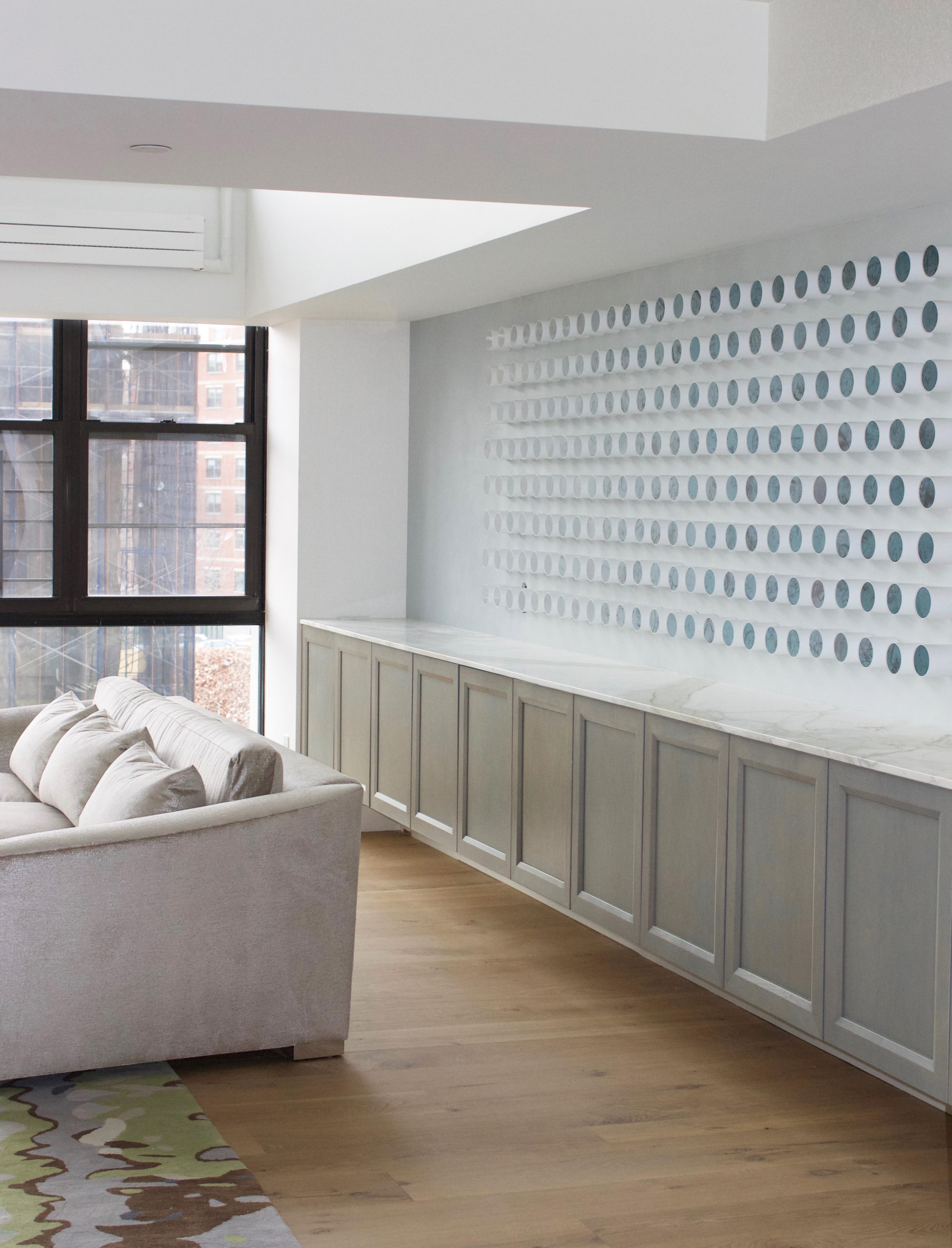 This is a dark to light configuration of strewn disks incorporating fragments of the graffiti inscribed on Jim Morrison's and Oscar Wilde's tombstones in Pere Lachaise Cemetery in Paris.  Tombstones (darker hue) remind us of our mortality and no one escapes, not even the most brilliant. But they inspire us, and live on (rise) and so we need a lighter hue. 
Specs: set of 94 powder-coated steel pieces with acrylic inserts as shown, or customizable.
Each piece is 3″ diameter x 3″ depth. Customizable in terms of quantity (50 and over), finish, color and configuration.