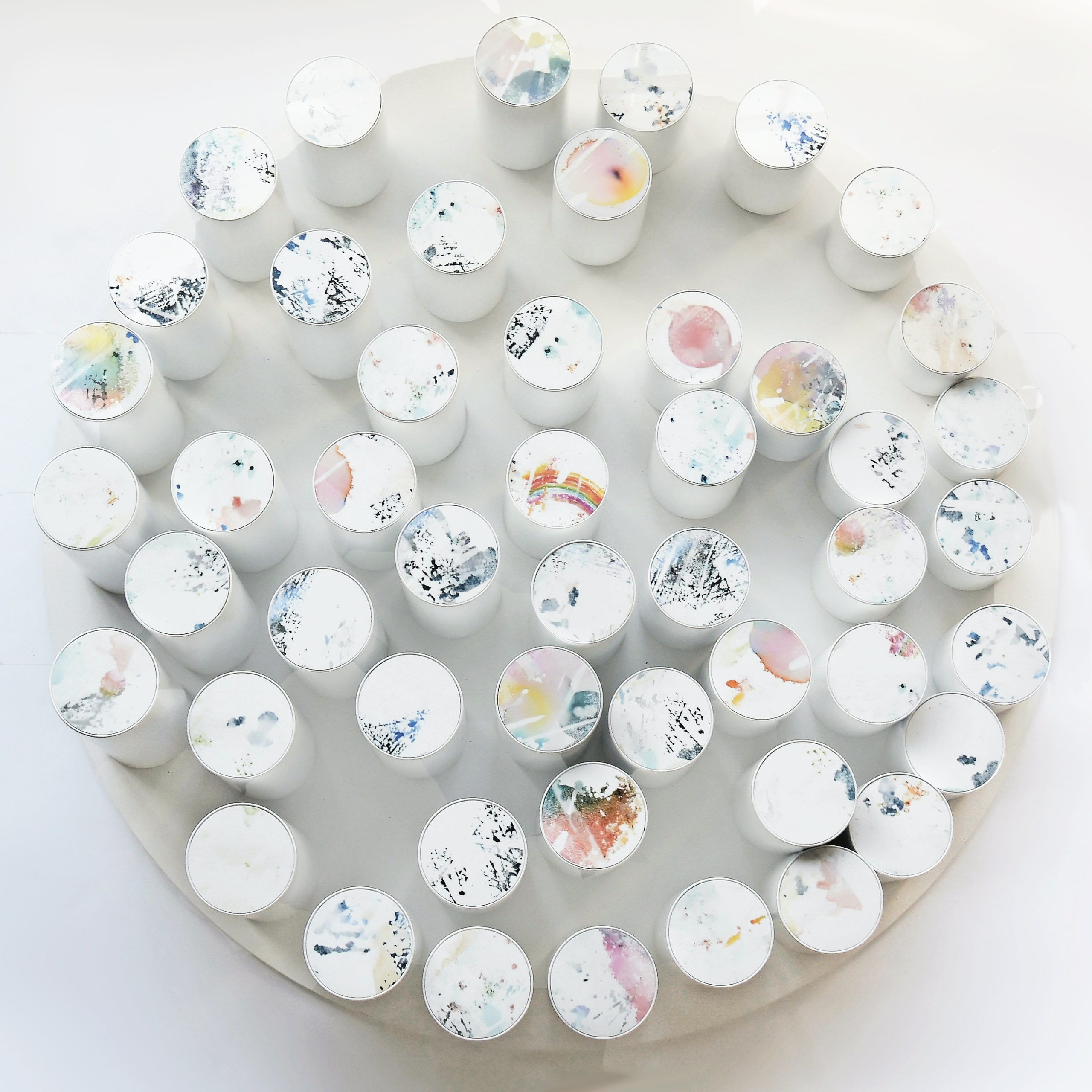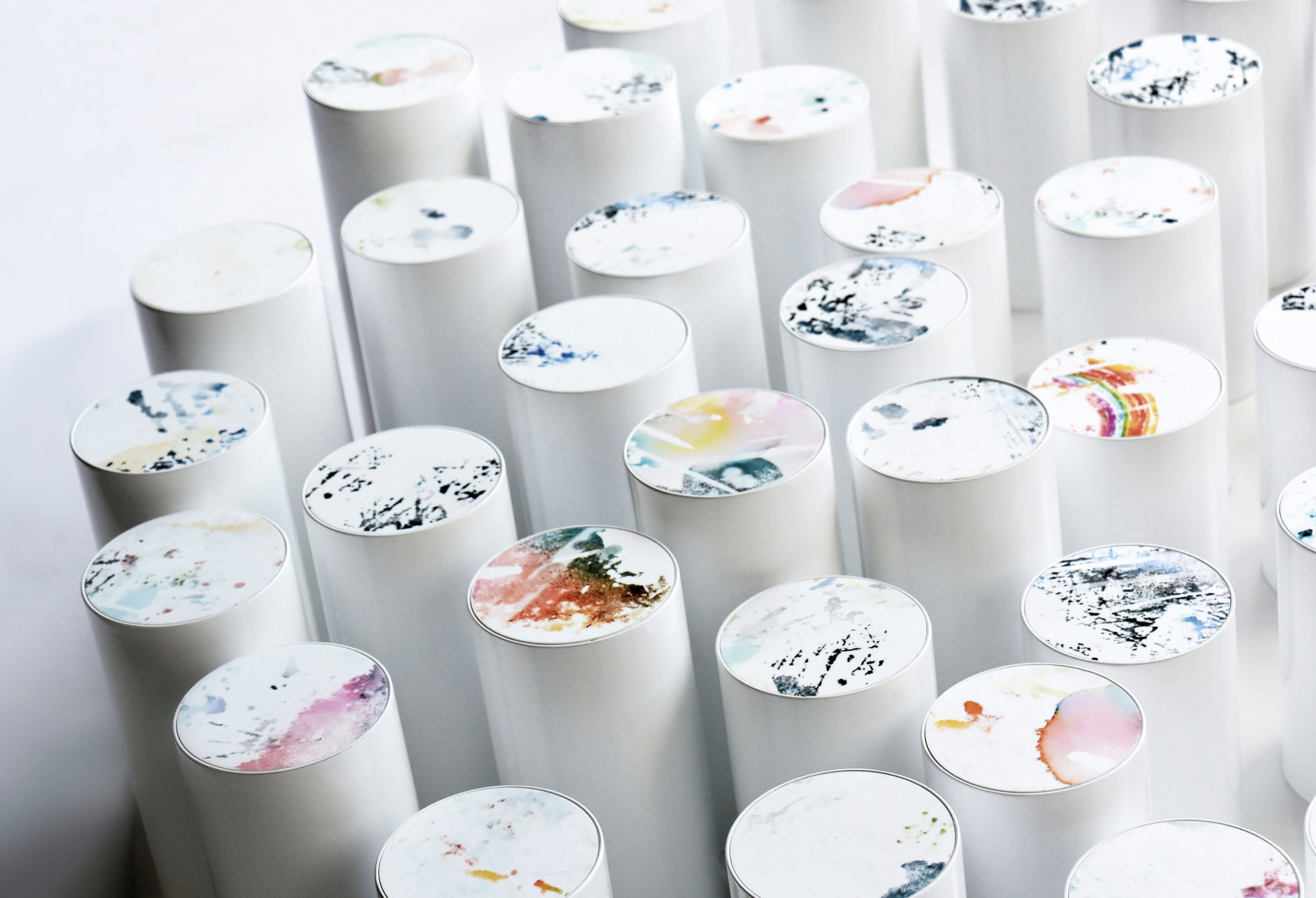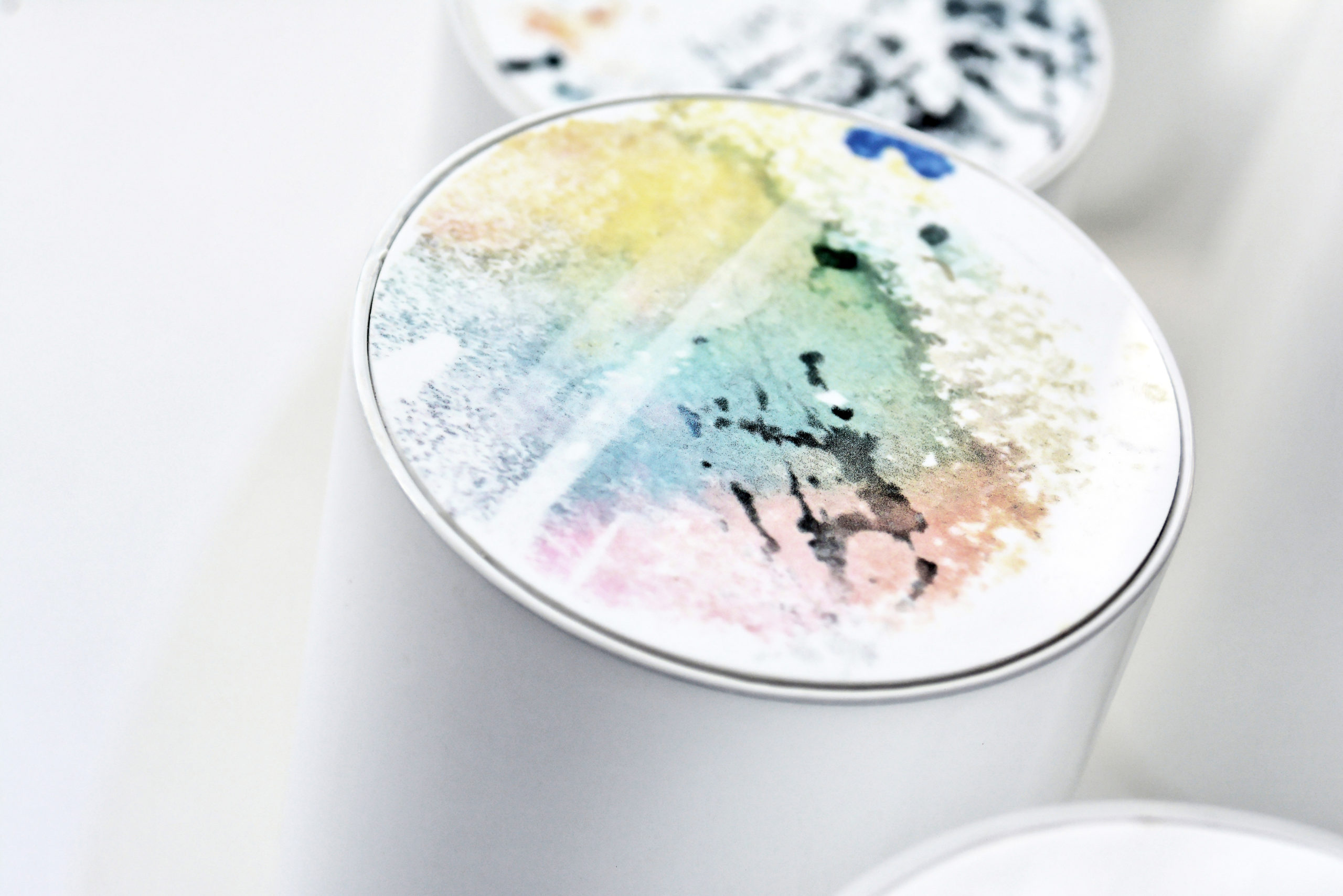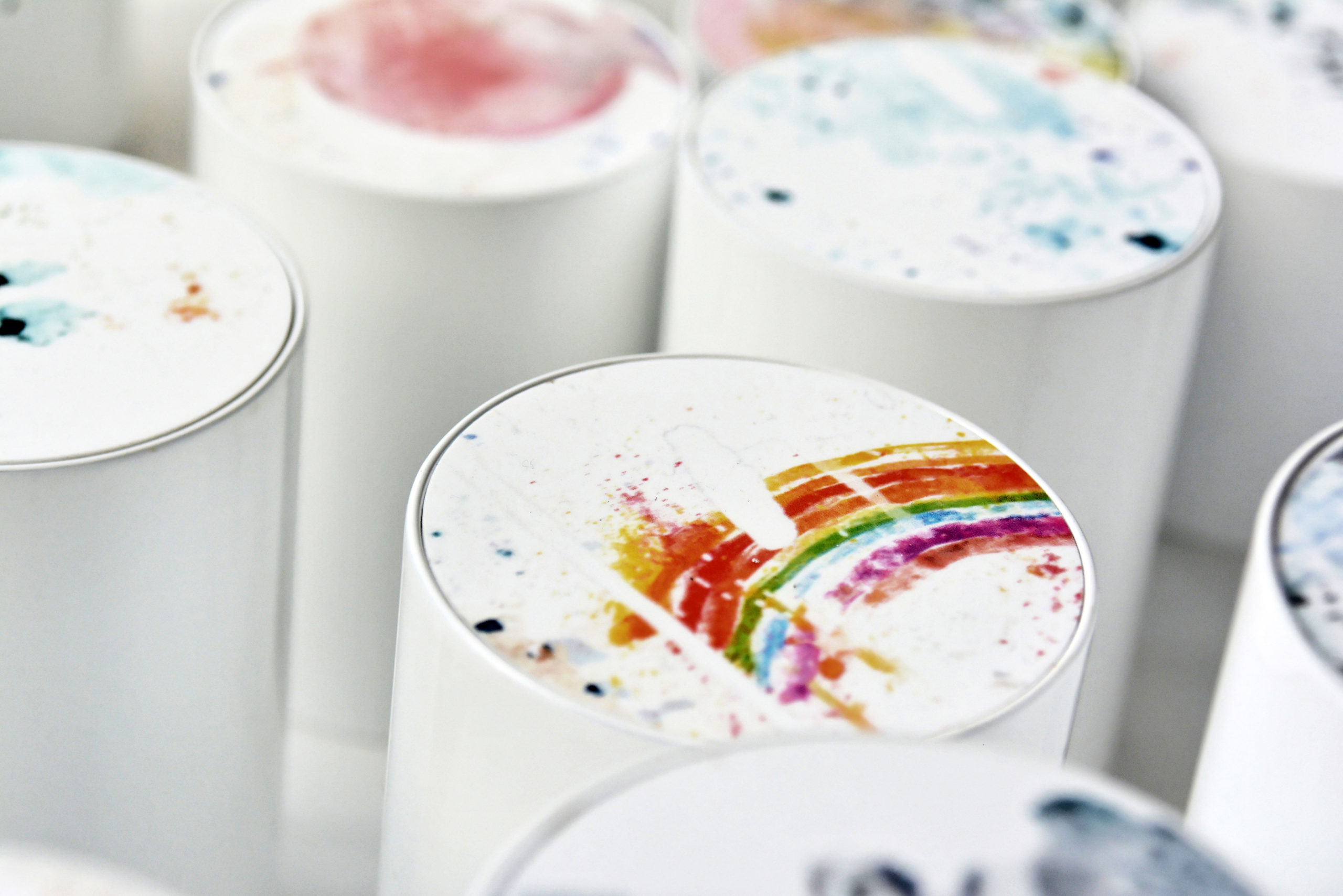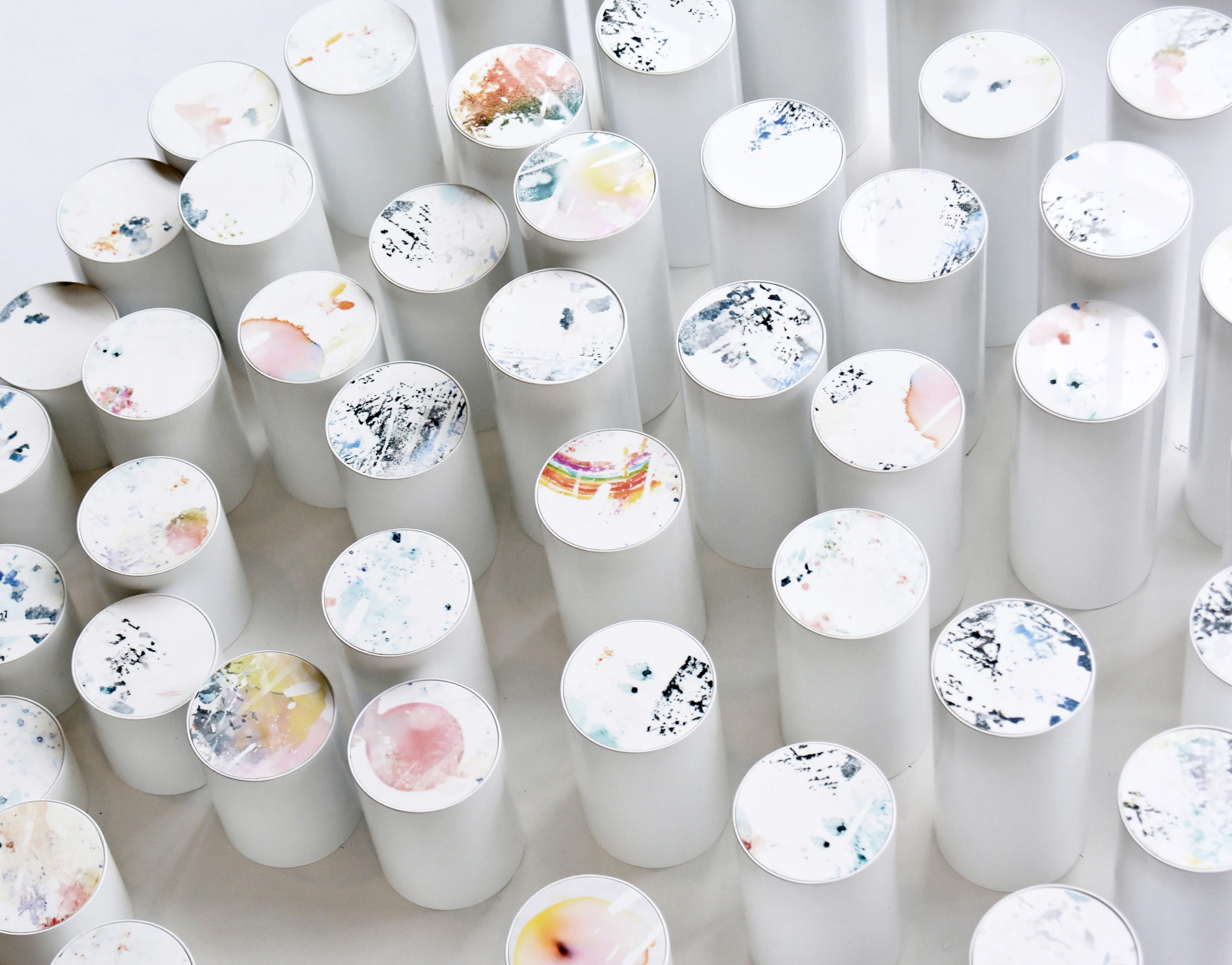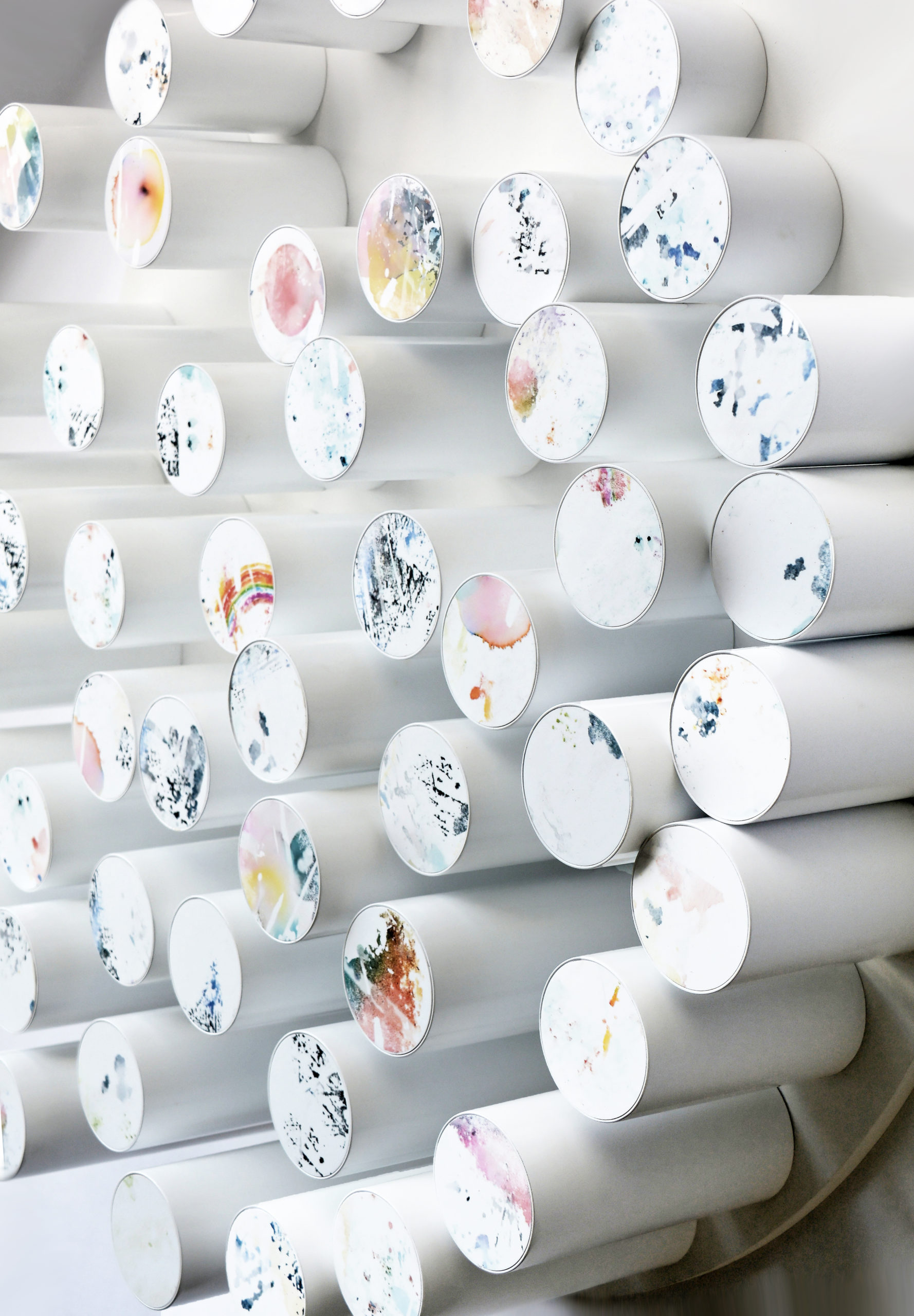 The piece is influenced by the lyrics of "Closer to Fine", a song by the Indigo Girls, which describe a search for answers to complex questions in all the wrong places:
" And I went to the doctor, I went to the mountains
I looked to the children, I drank from the fountains." 
But her search for truth finds that:
"There's more than one answer to these questions
Pointing me in a crooked line
And the less I seek my source for some definitive
The closer I am to fine.."
This is about reconciliation to the fact that life is a quest for self-realization filled with challenges. The definitive is a mirage or an unattainable moving target. 
The sculptures vary in depth and undulate like a wave, while the acrylic faces are a mix of rainbow colors and scratched dark blue, grungy imagery, suggesting the inevitable ebb and flow of life and co-existence of happiness and sadness. 
Specs: set of 49 powder-coated steel pieces with screen-printed acrylic inserts
As shown, with template. 
Each piece is  3″ diameter; depth varies from 2" – 8" in this undulating, circular configuration.