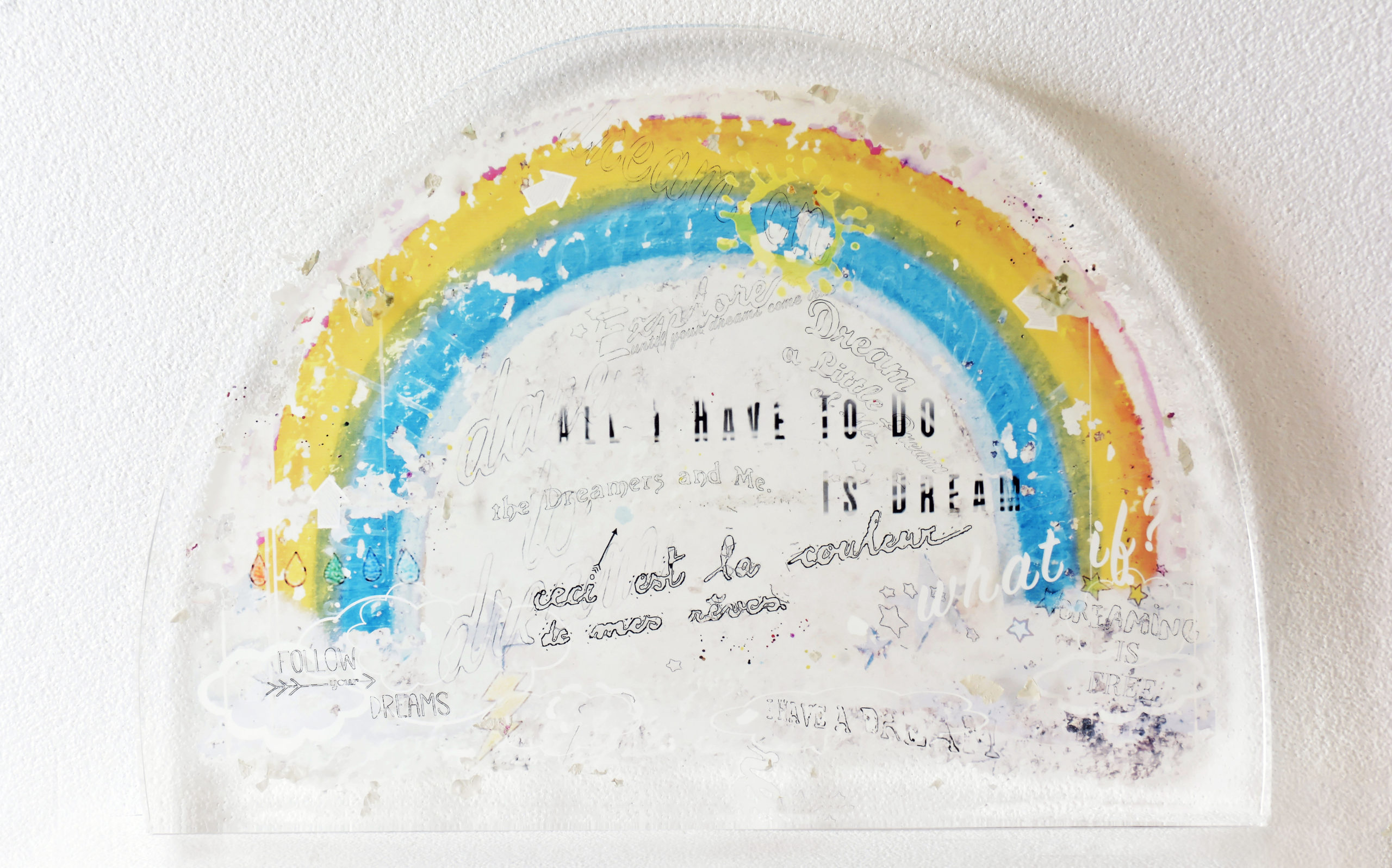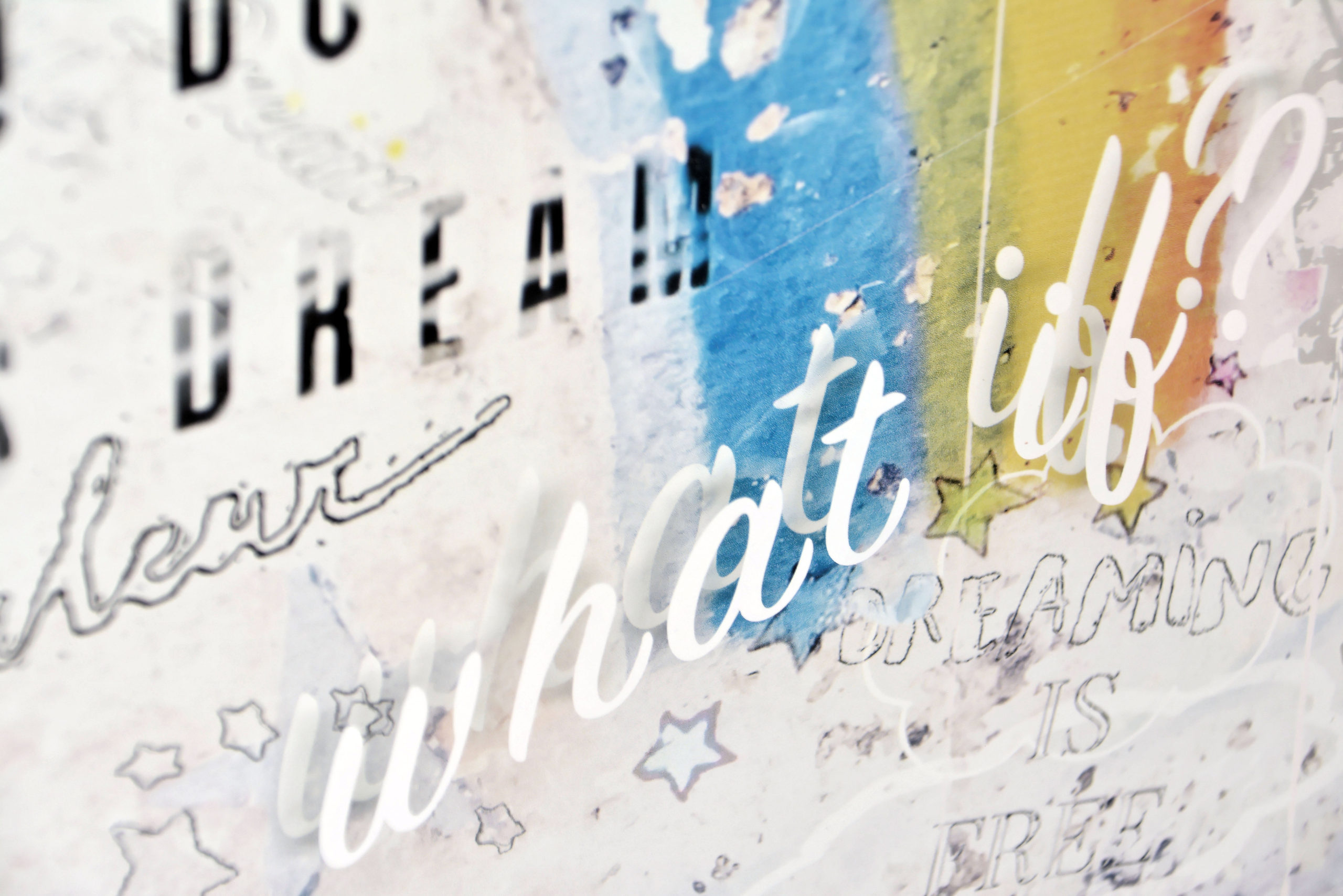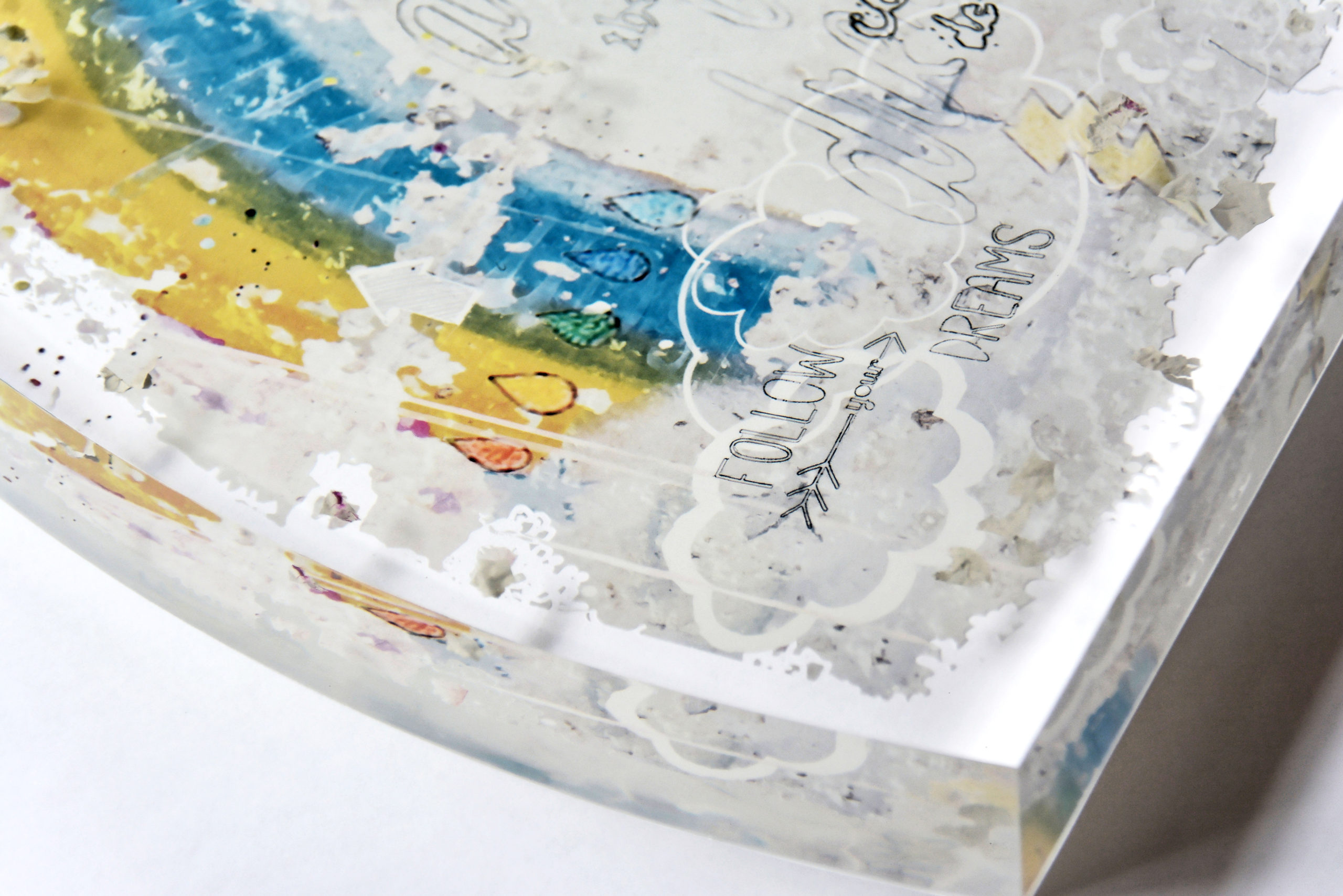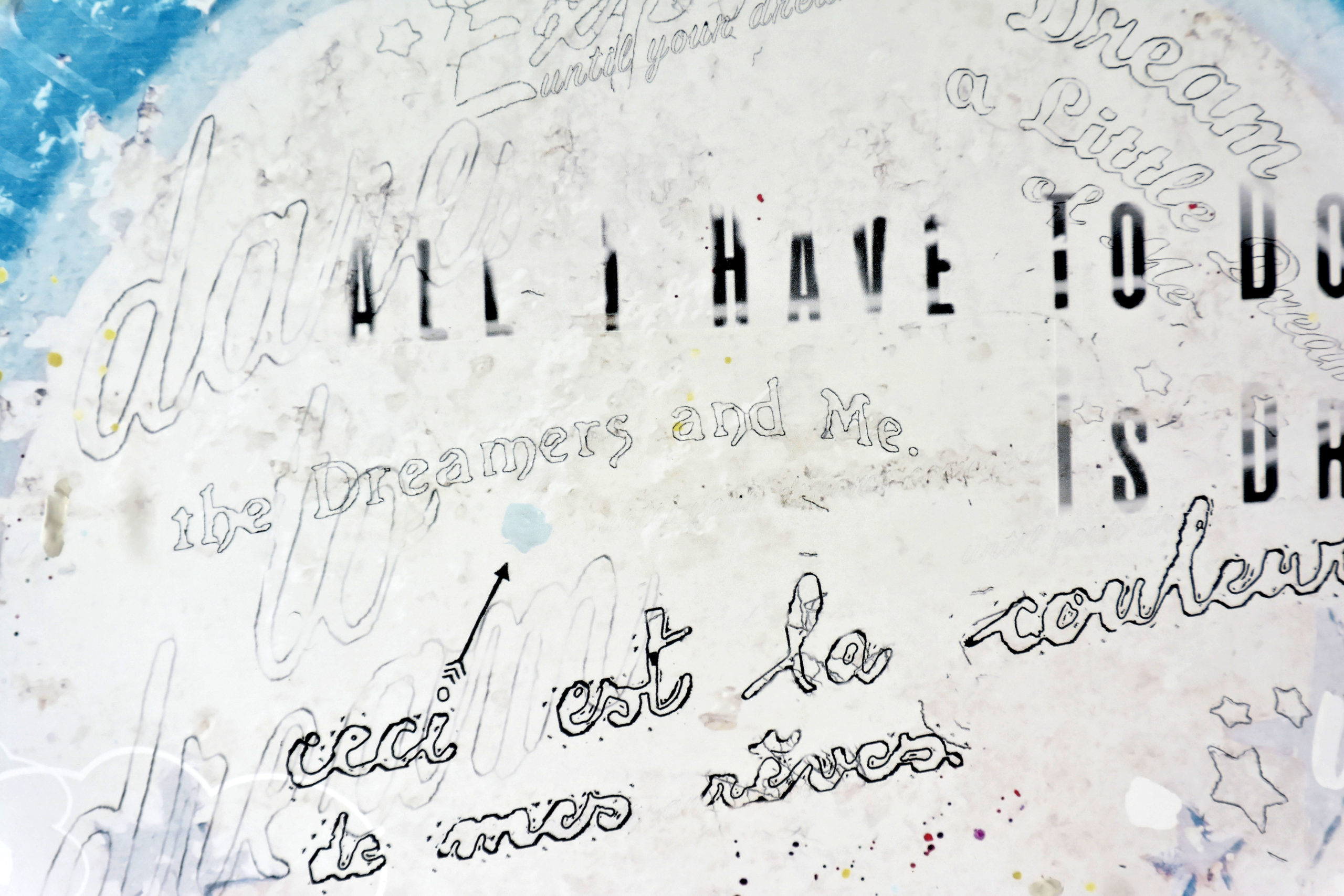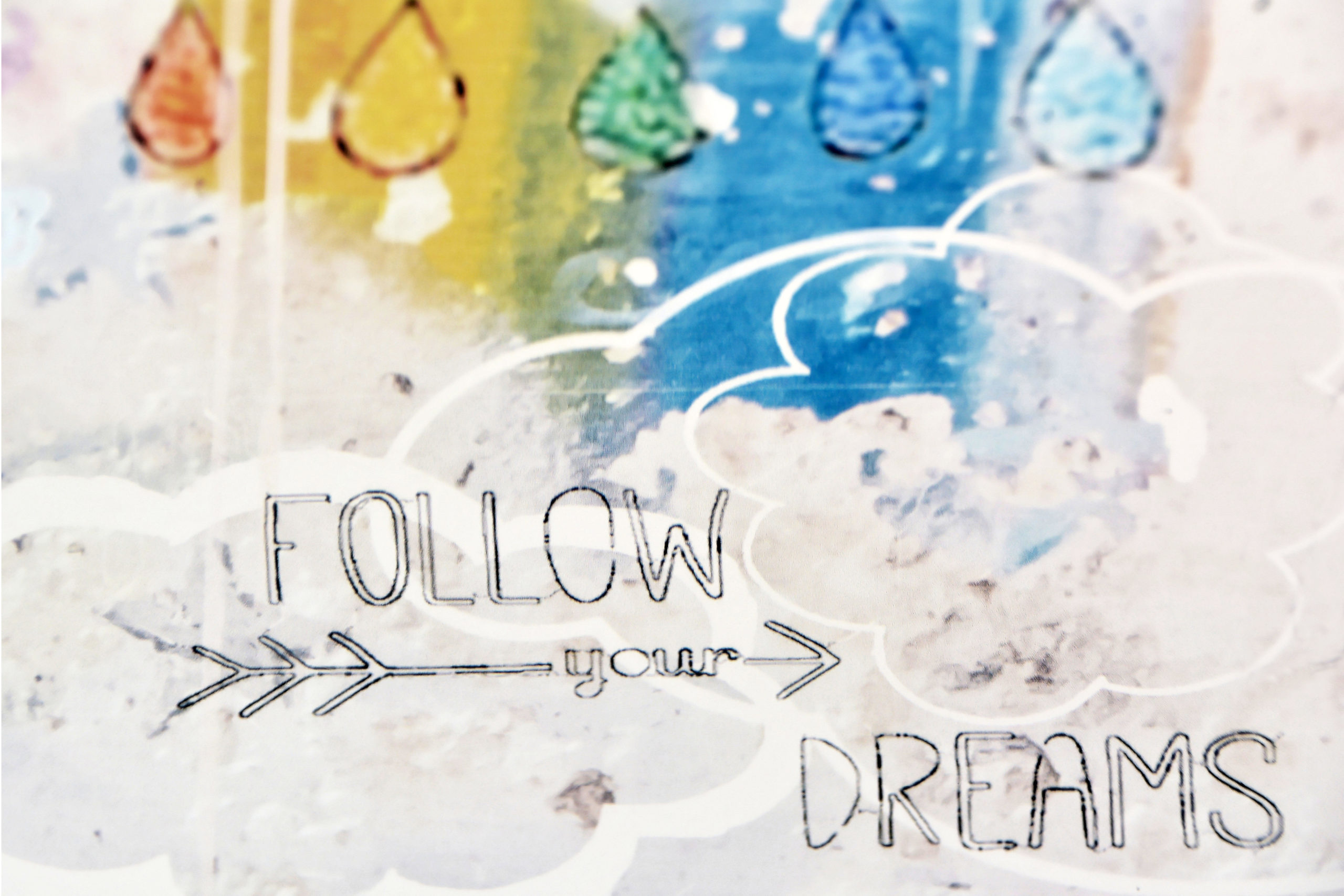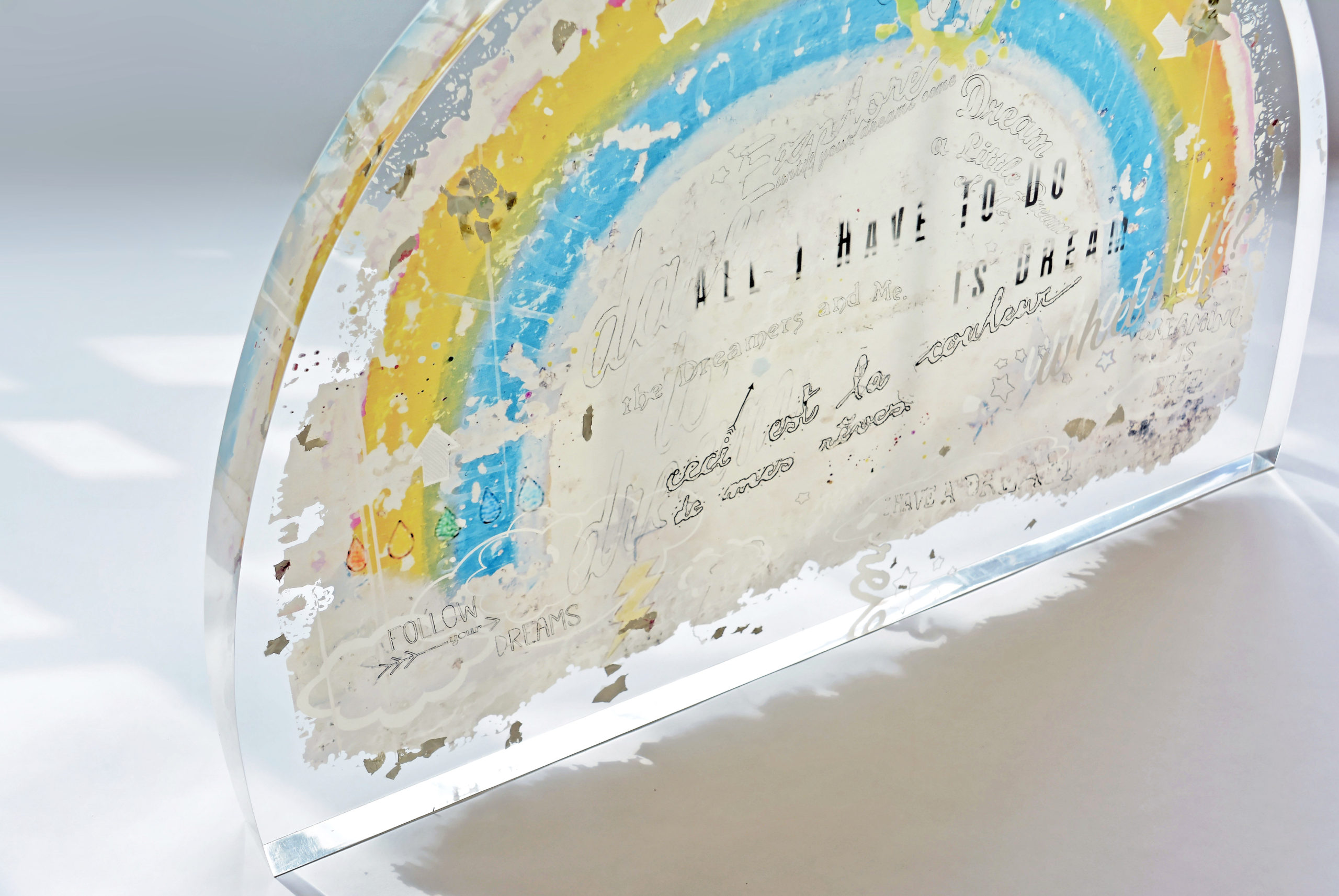 This piece invites the viewer to escape into a world of possibilities; to ask "What If?" The arched, crumbling rainbow offers a comforting cocoon encouraging unbridled imagination. A time, a place, circumstances: restrictions? 
But one can always dream.
Quotes embedded in this piece include lyrics, song names, generic quotes, and excerpts from a historical speech:  
"All I have to do is Dream," "Dare to Dream," "Dreaming is free," "Explore until your dreams come true," "The Dreamers and Me," "Somewhere Over the Rainbow," "Dream a Little Dream of Me",  "I have a Dream", "Follow your dreams, and "Ceci est le Couleur de mes Reves."
What if….?
Specs: 18" x 24"
silkscreened rainbow-shaped lucite wall sculpture with embedded paint.