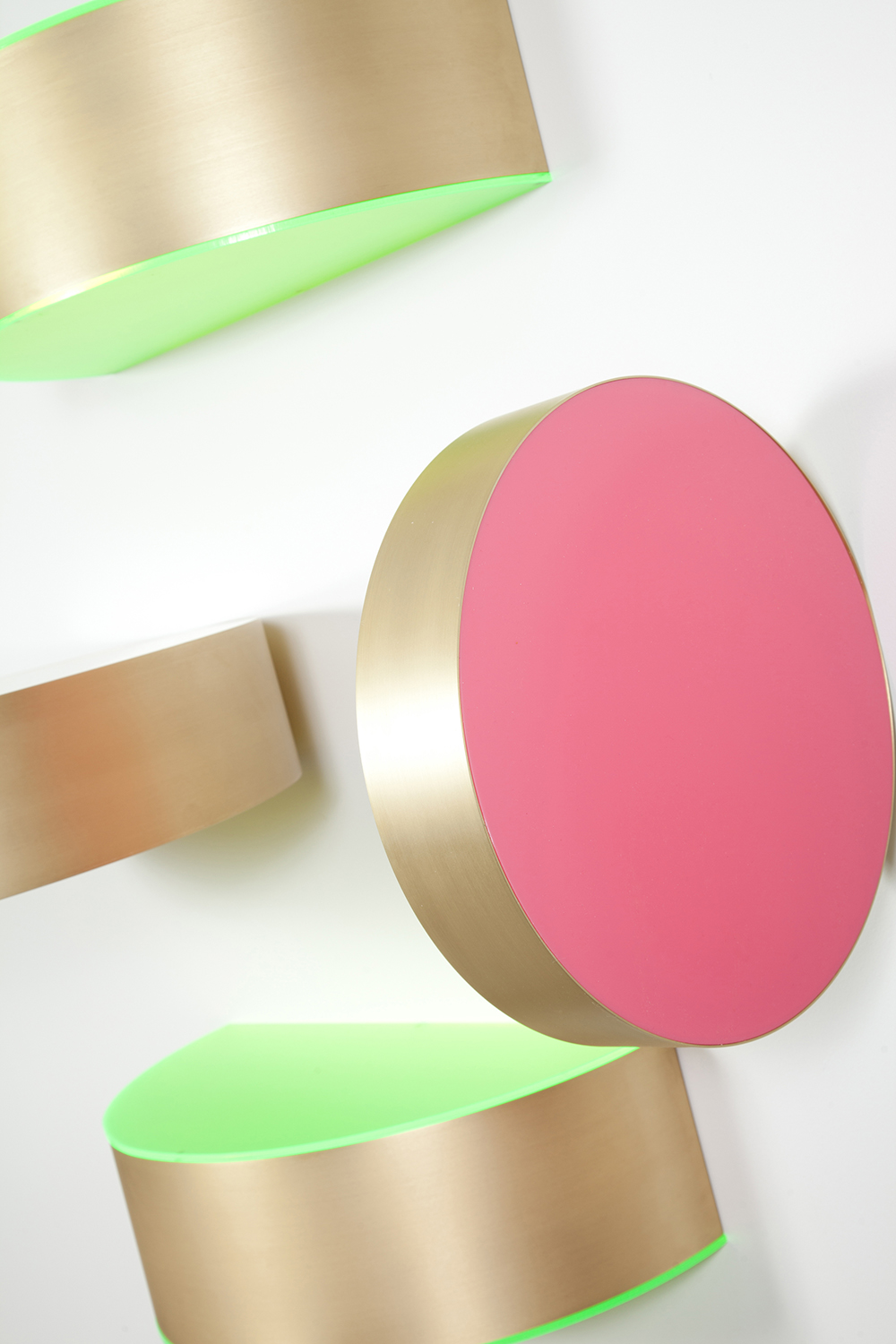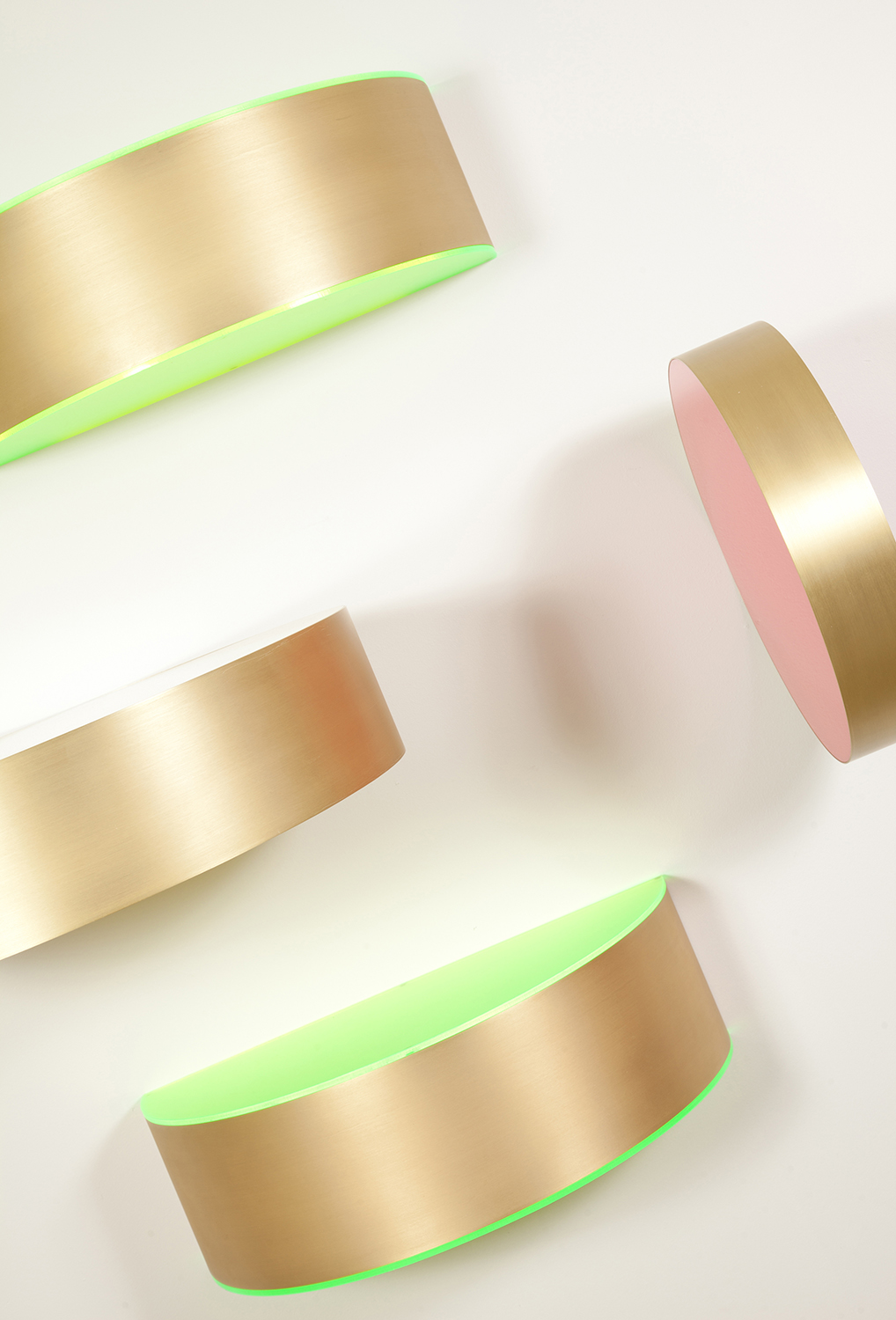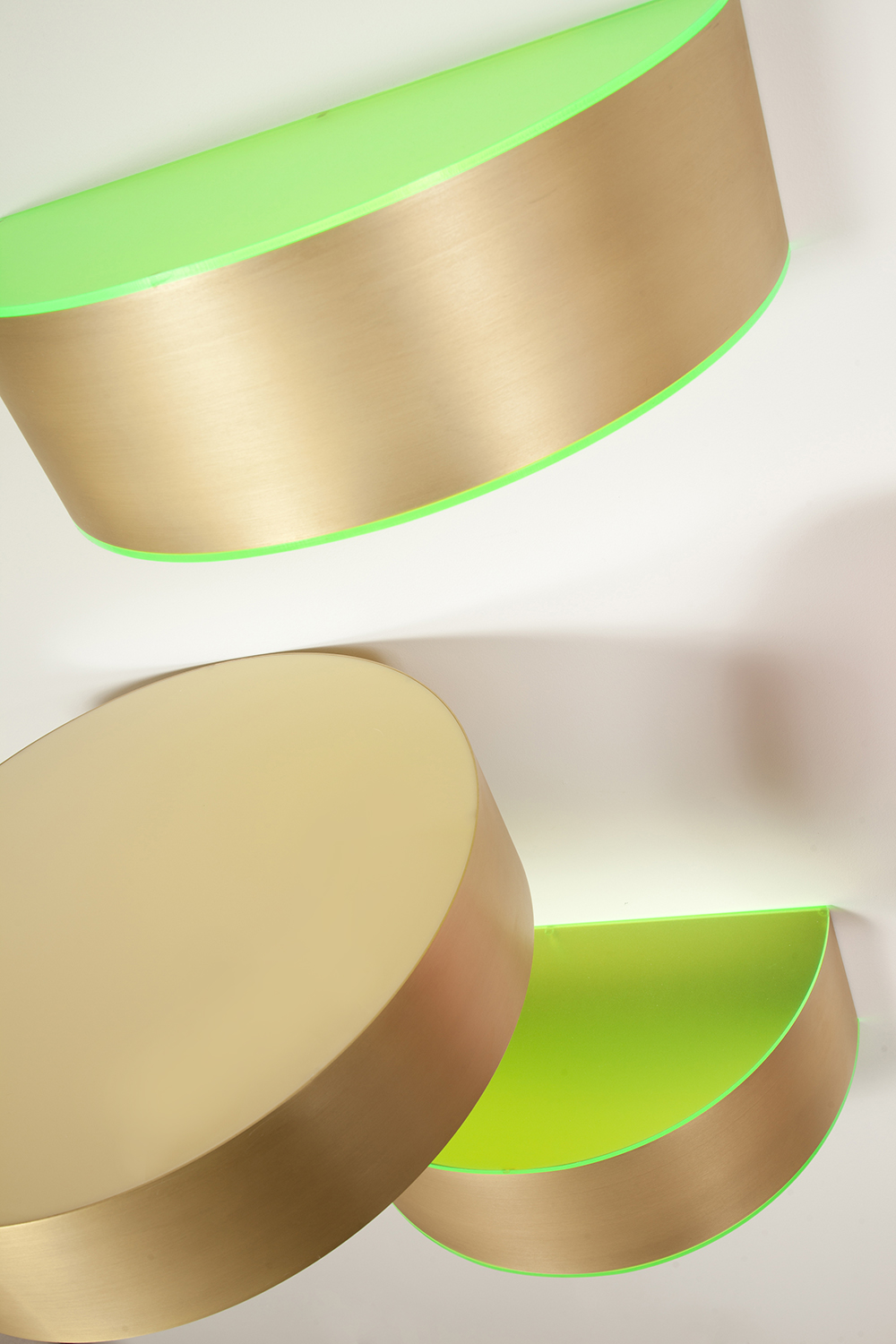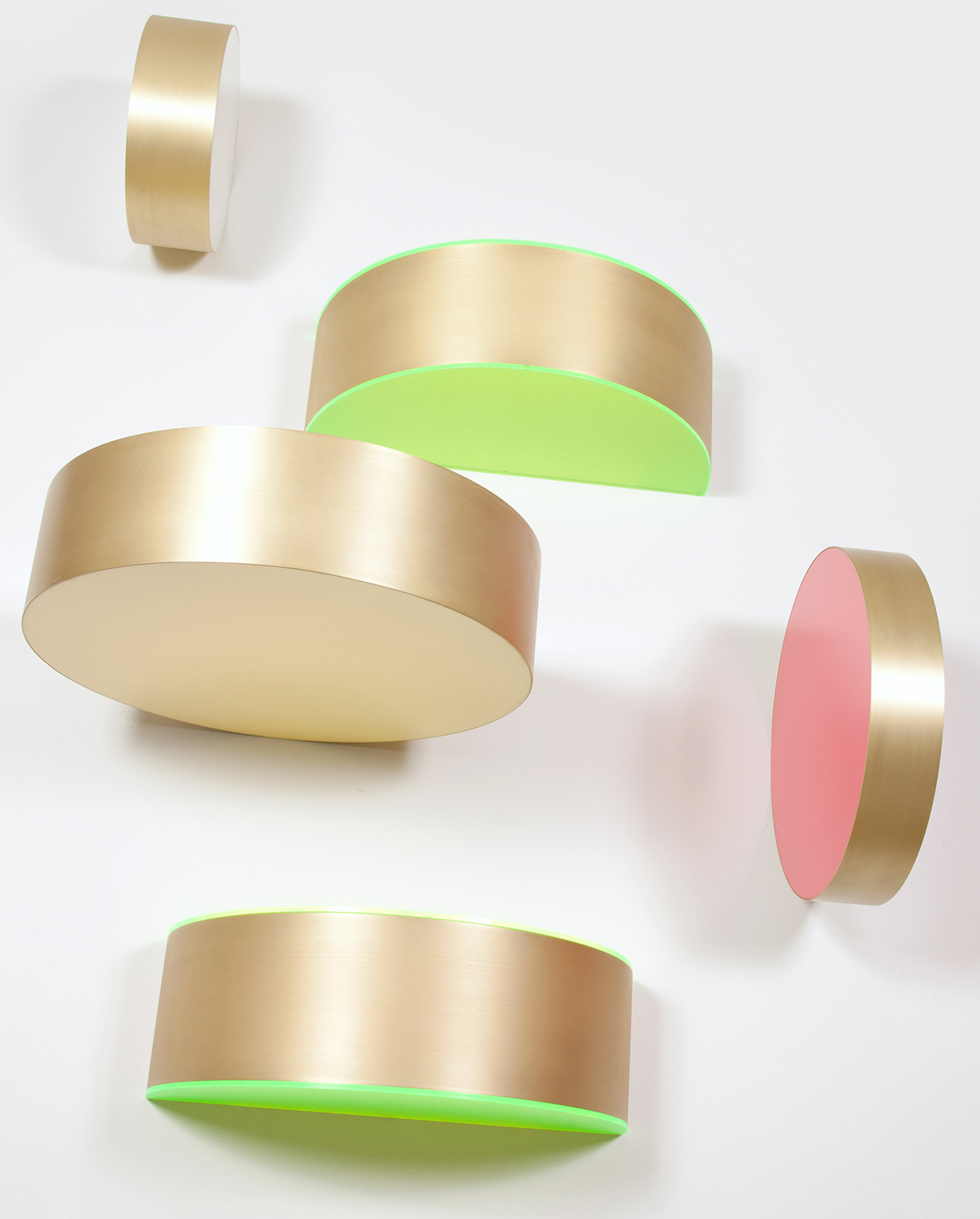 These organic, brass-ringed shapes invite visual play, often resembling lightboxes trying to capture all available light. Candy-coloured Sundisks add a surprising and sophisticated element to your home.
specs: set of five shown:
green semi-circle 20.5″ diameter, 6.5″ high, 10.5″ depth
off-white circle 20.5″ diameter, 5″ high
pink circle 14.5″ diameter, 3″ high
white circle is 10.5″ diameter, 4″ high
*size, finish and acrylic color can be customized to suit your style.