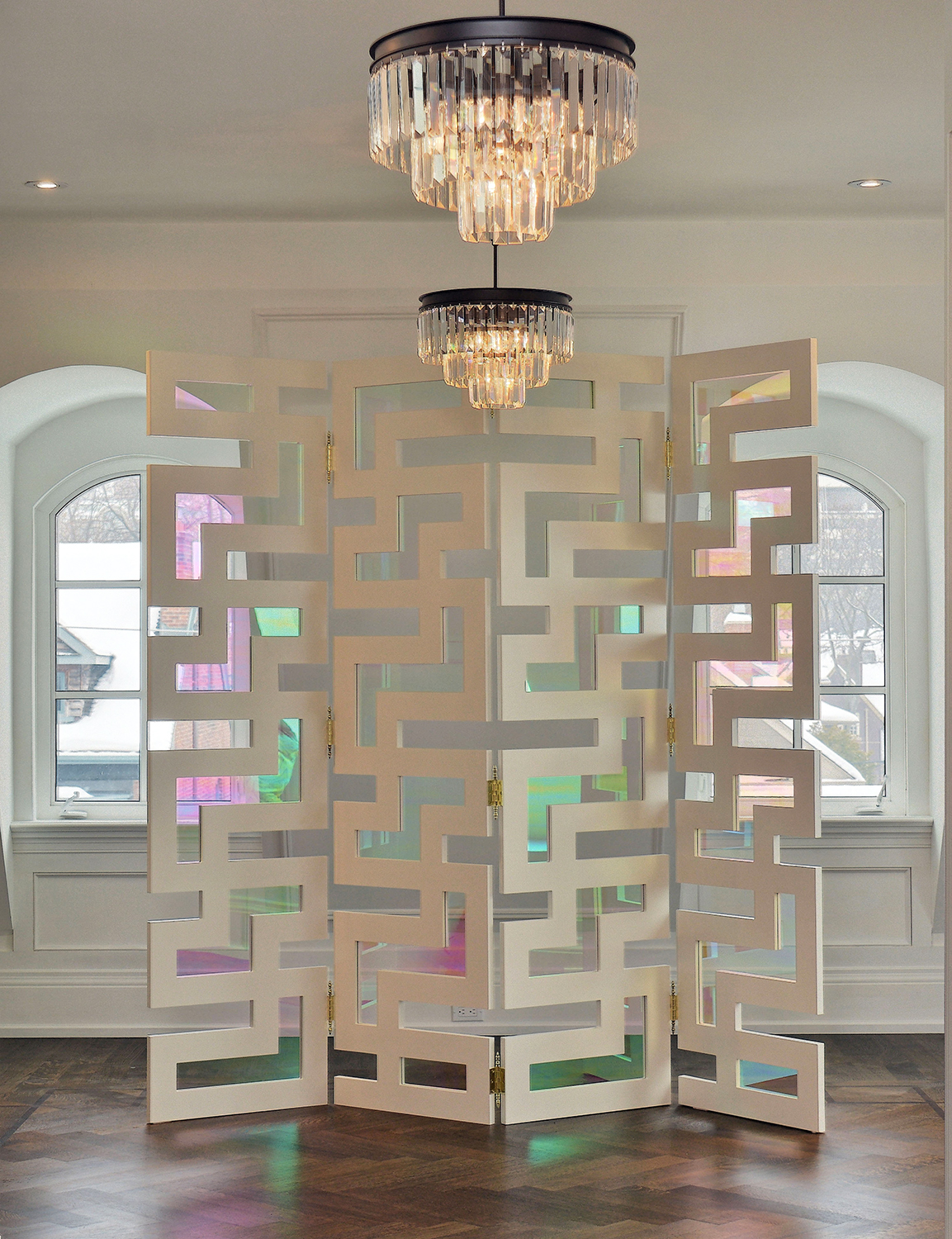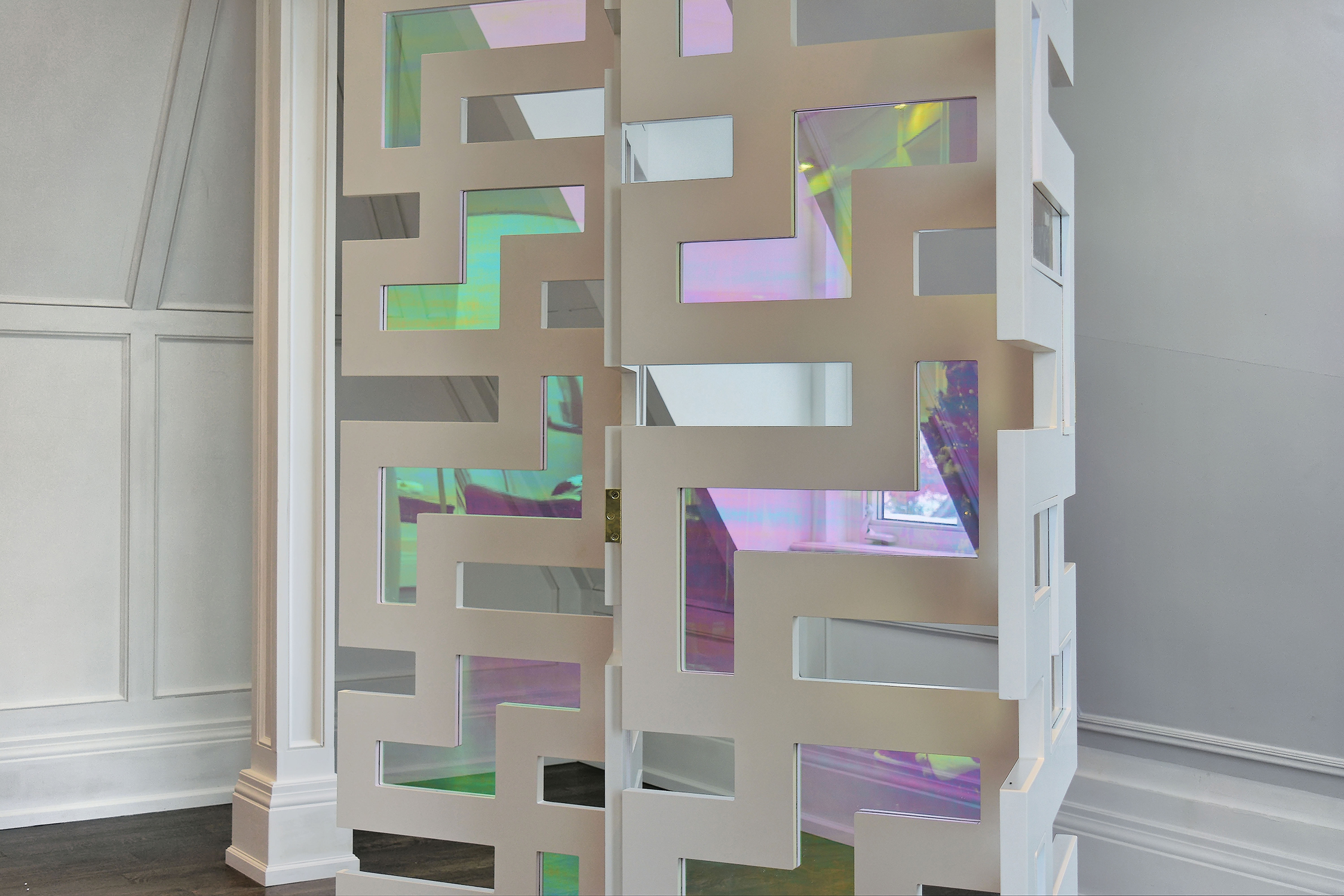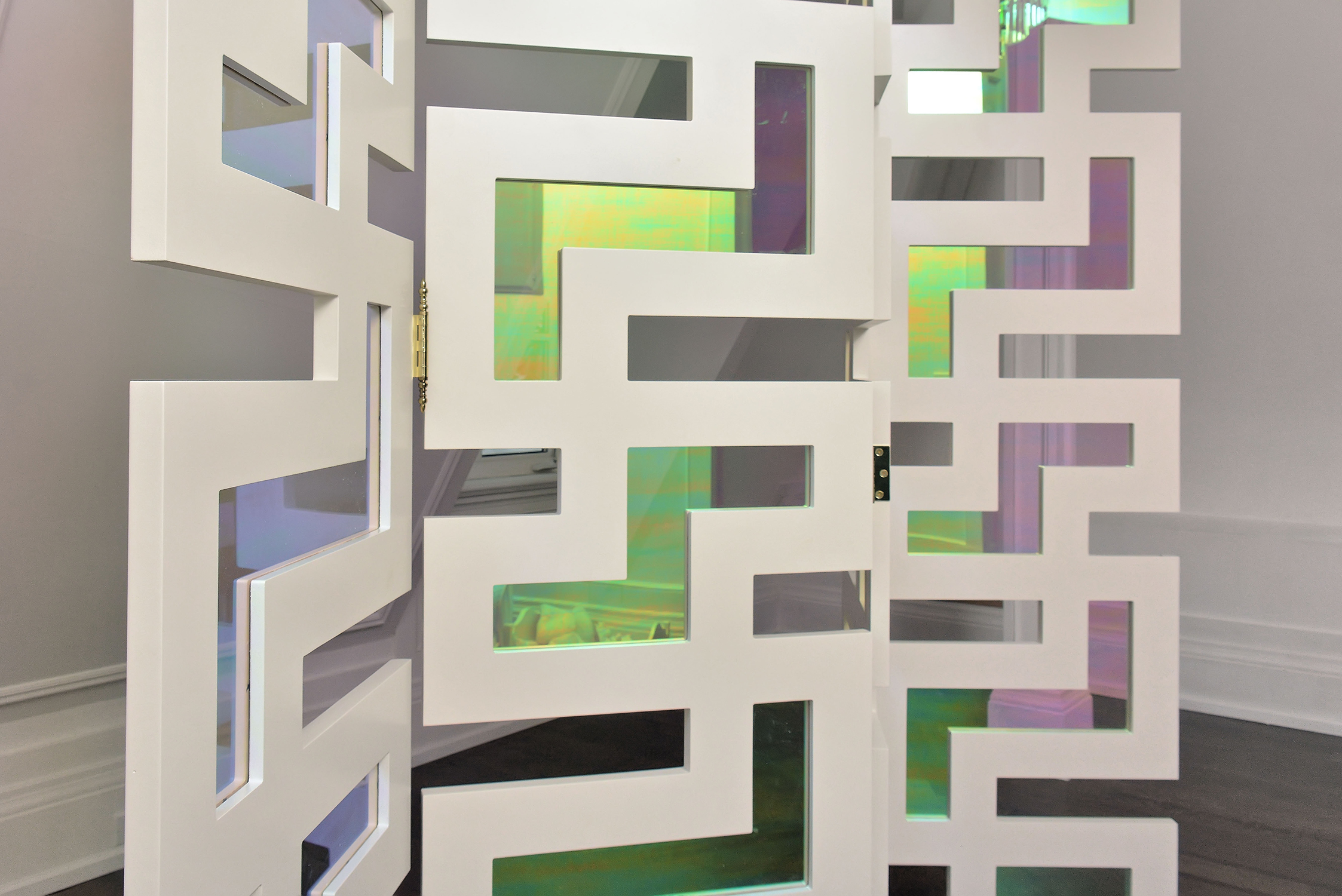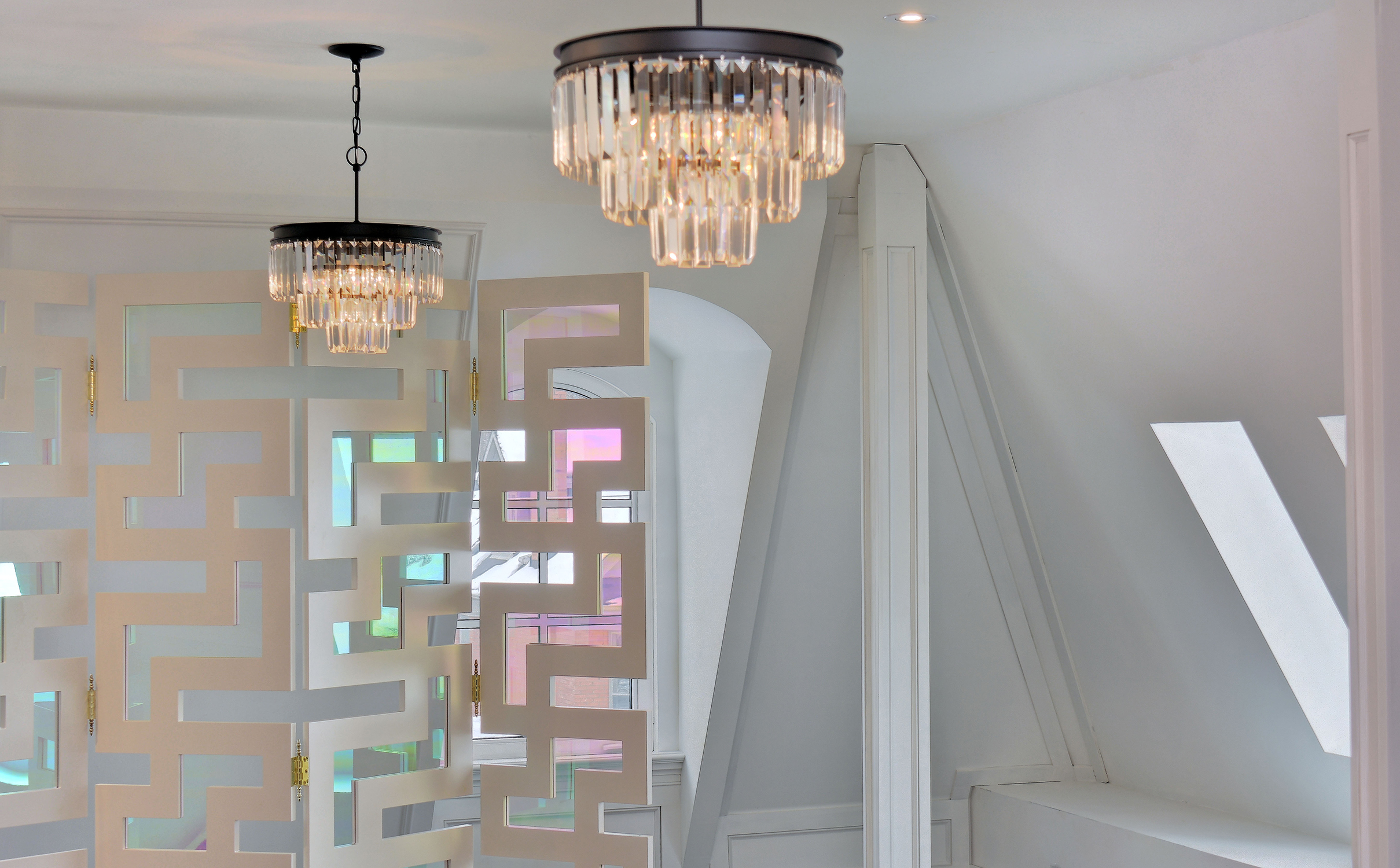 Adding glamour and shimmer to every space, the Marilyn Divide exhibits the influence of Hollywood Regency design, the Spanish architect Gaudi's buildings and the sheen on a bird's wings. It brings a feminine touch to any space, leaving fairy dust in its wake.
Specs: 4 screens, 23.5″ wide x  91″ height x 1″ deep. Wood screens with iridescent acrylic inserts.
Minimum order 2 screens.