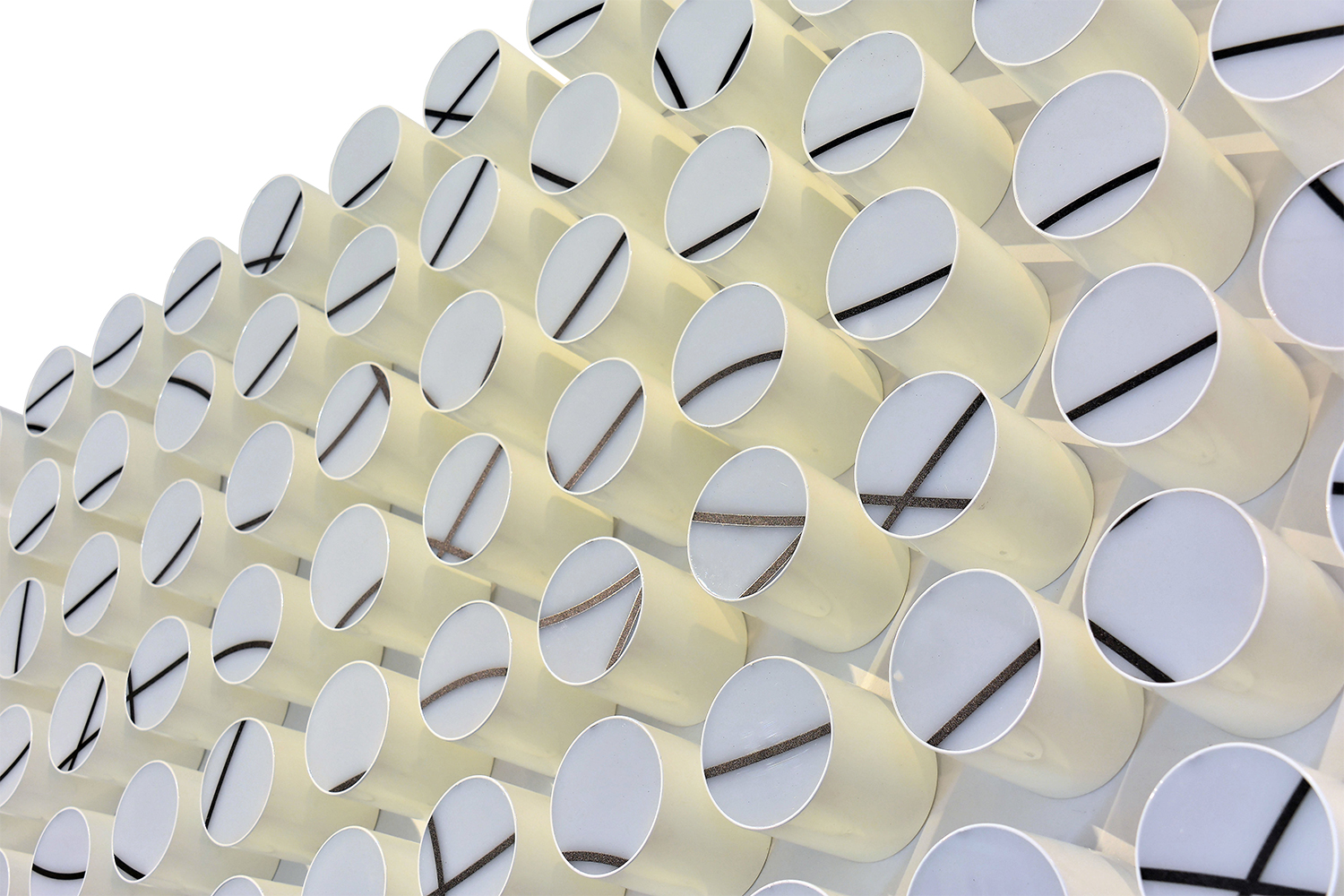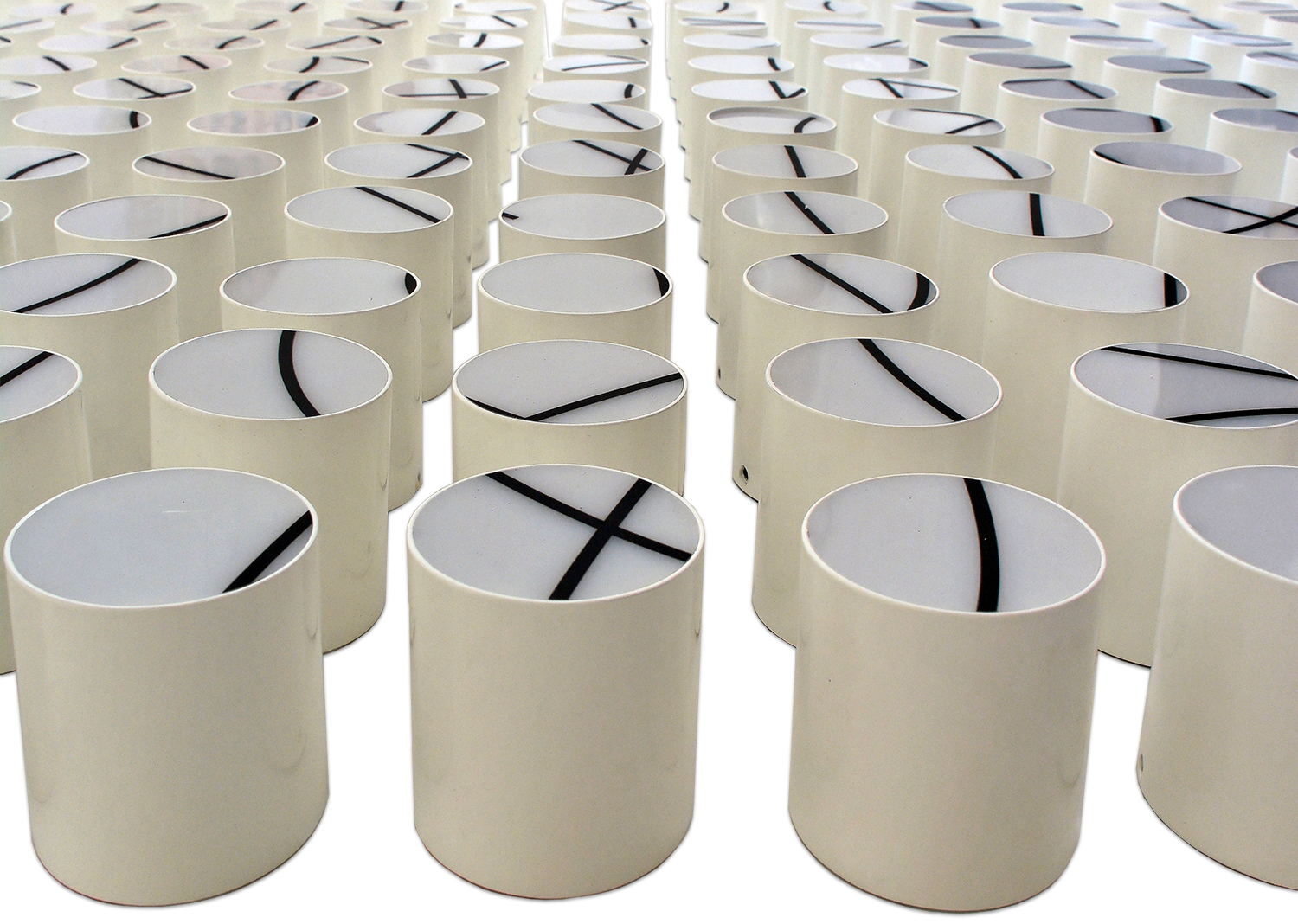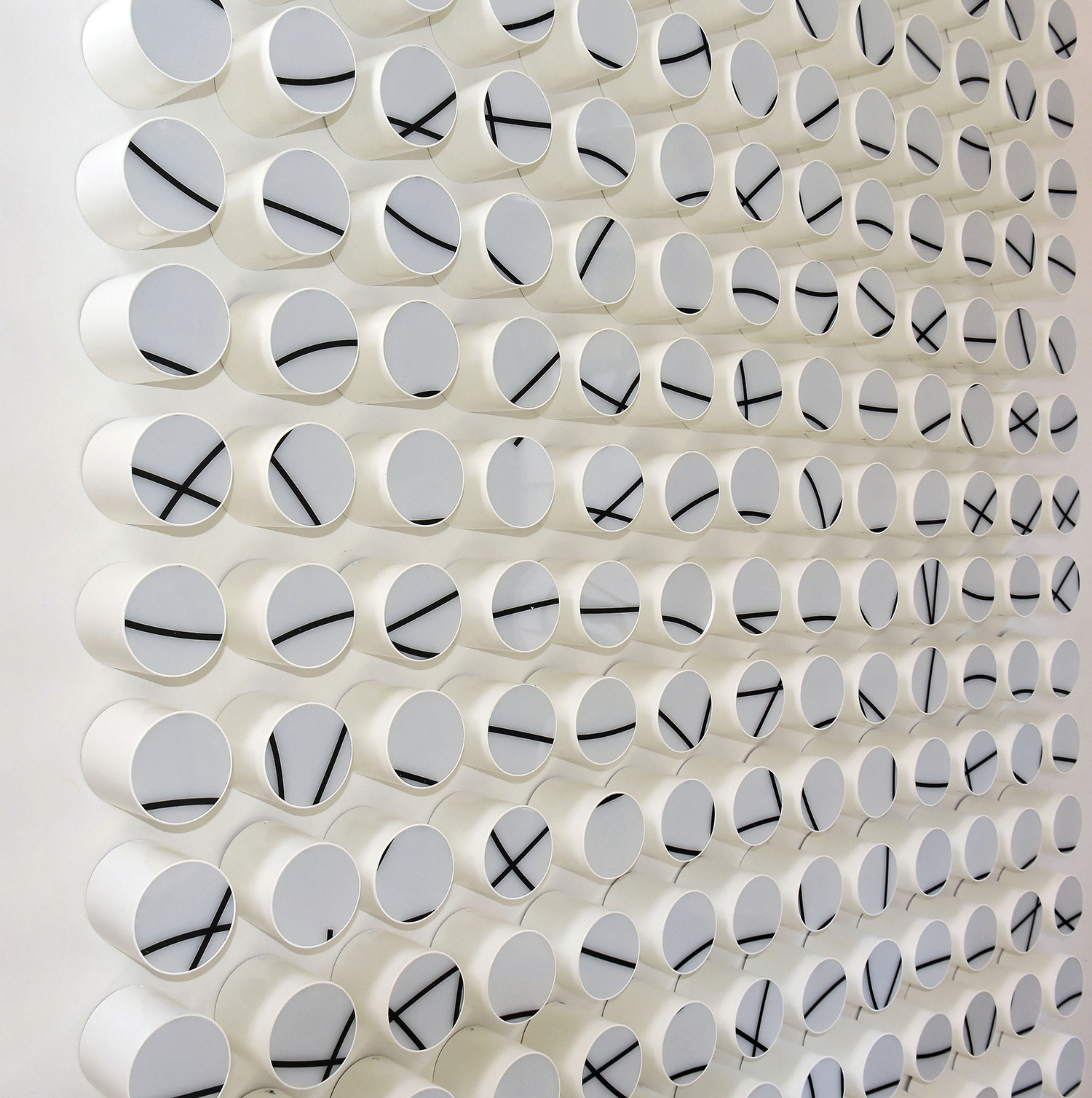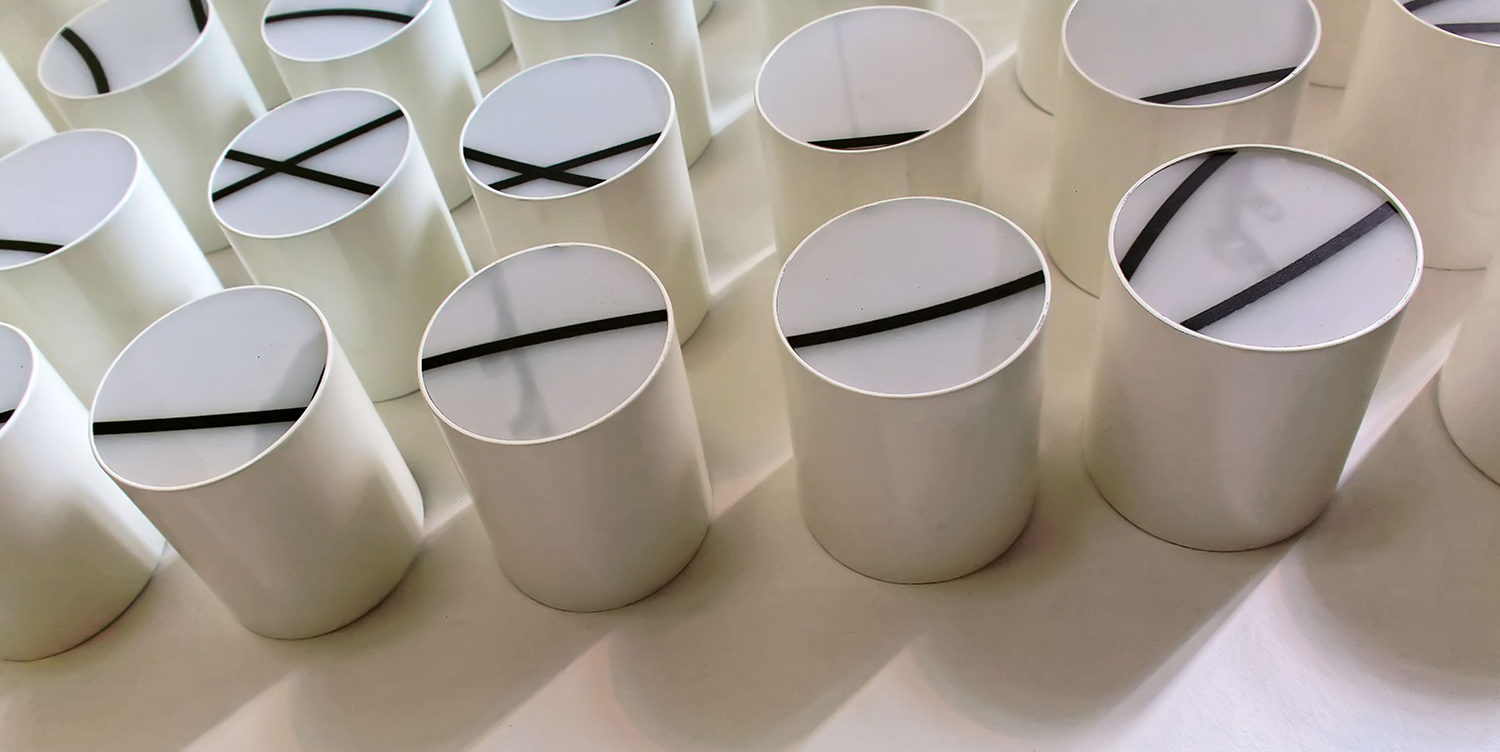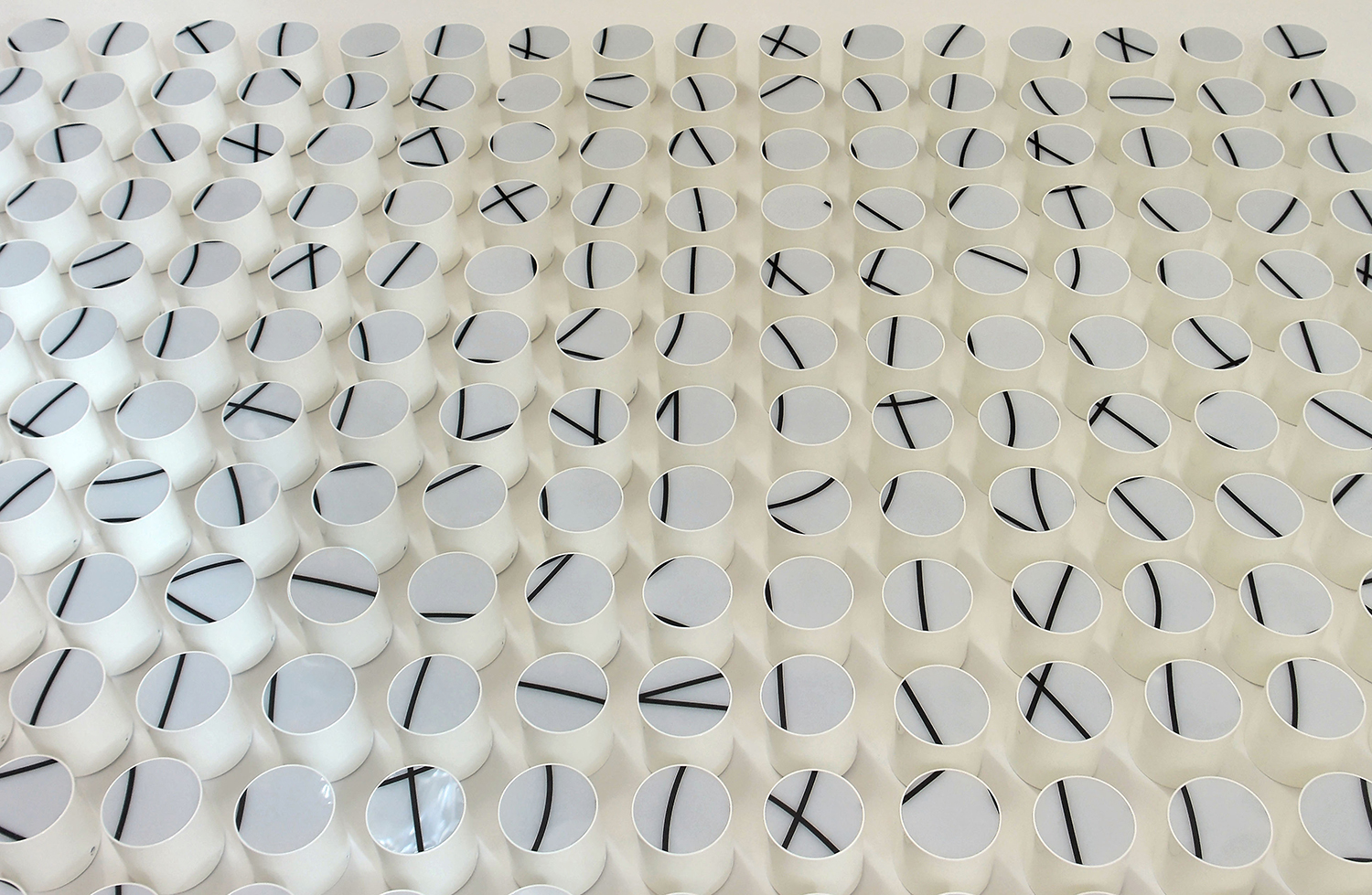 The ciel wall installation appeals to the deeply human need to discover order and make meaning of it. But this clean-lined collection constructed from industrial pipe and powder-coated white acrylic inserts  with mismatched patterns cannot be "solved".
Imagine that the black lines represent different parts of the our magical "ciel" or sky. Imagine Surrealists like Magritte playing with this concept in Parisian cafes. Imagine them passing a paper folded like a fan from one to the next, marking it with secret stream of consciousness images in the futile hope they will reveal a hidden line or image.
Specs: set of 200 included, or customizable
* see design options
. Each piece 3″ diameter x 3″ depth, powder-coated steel with acrylic inserts.