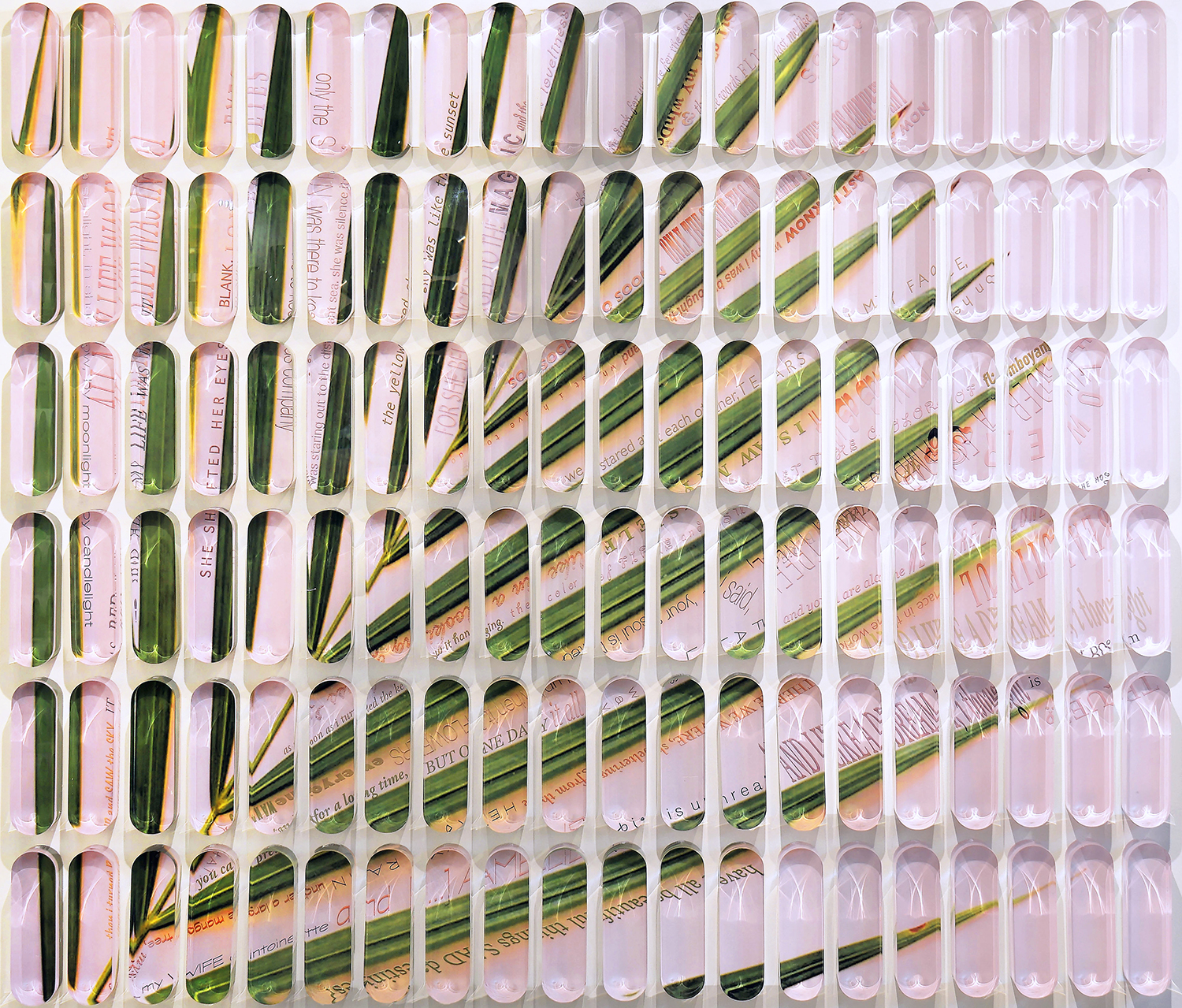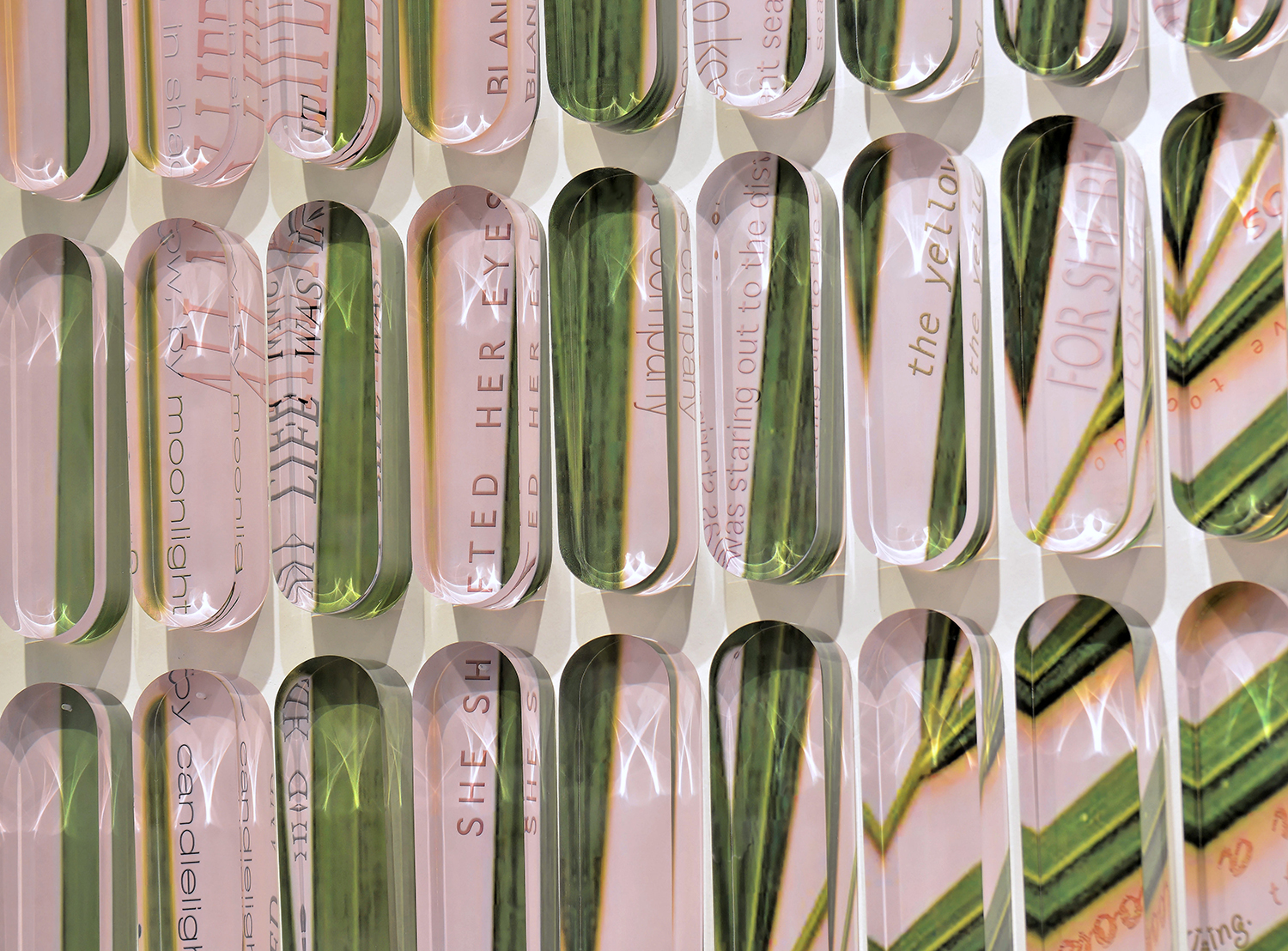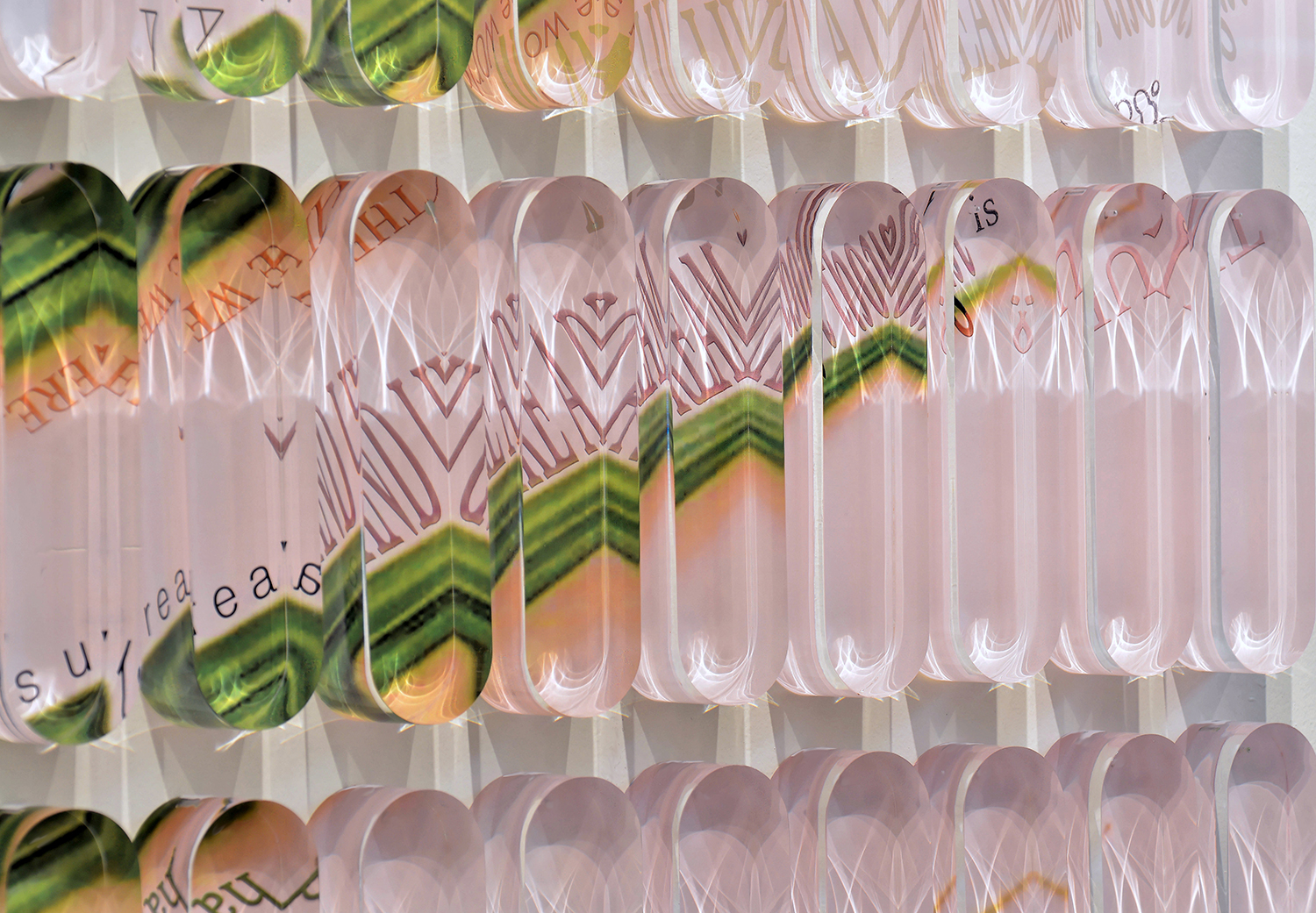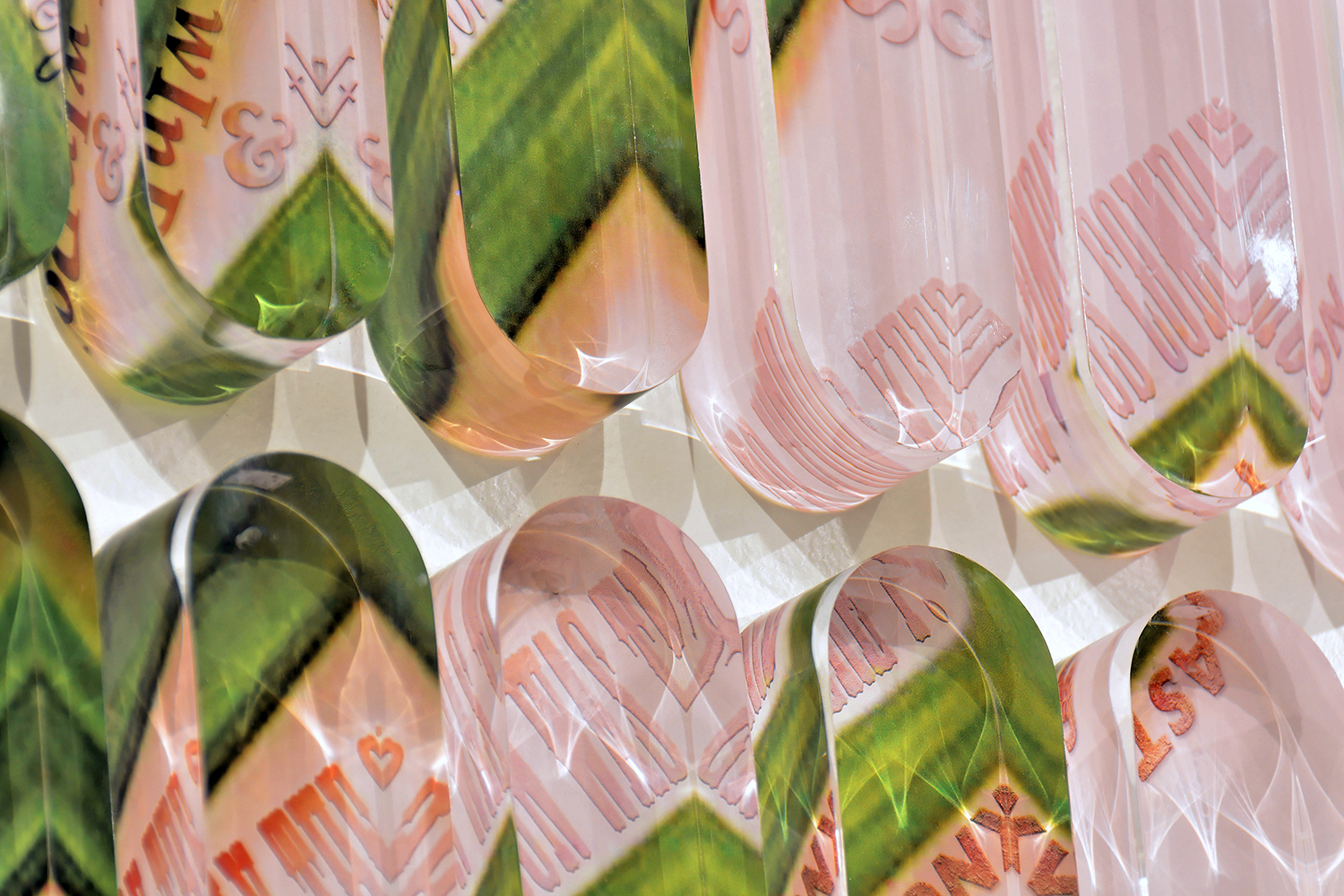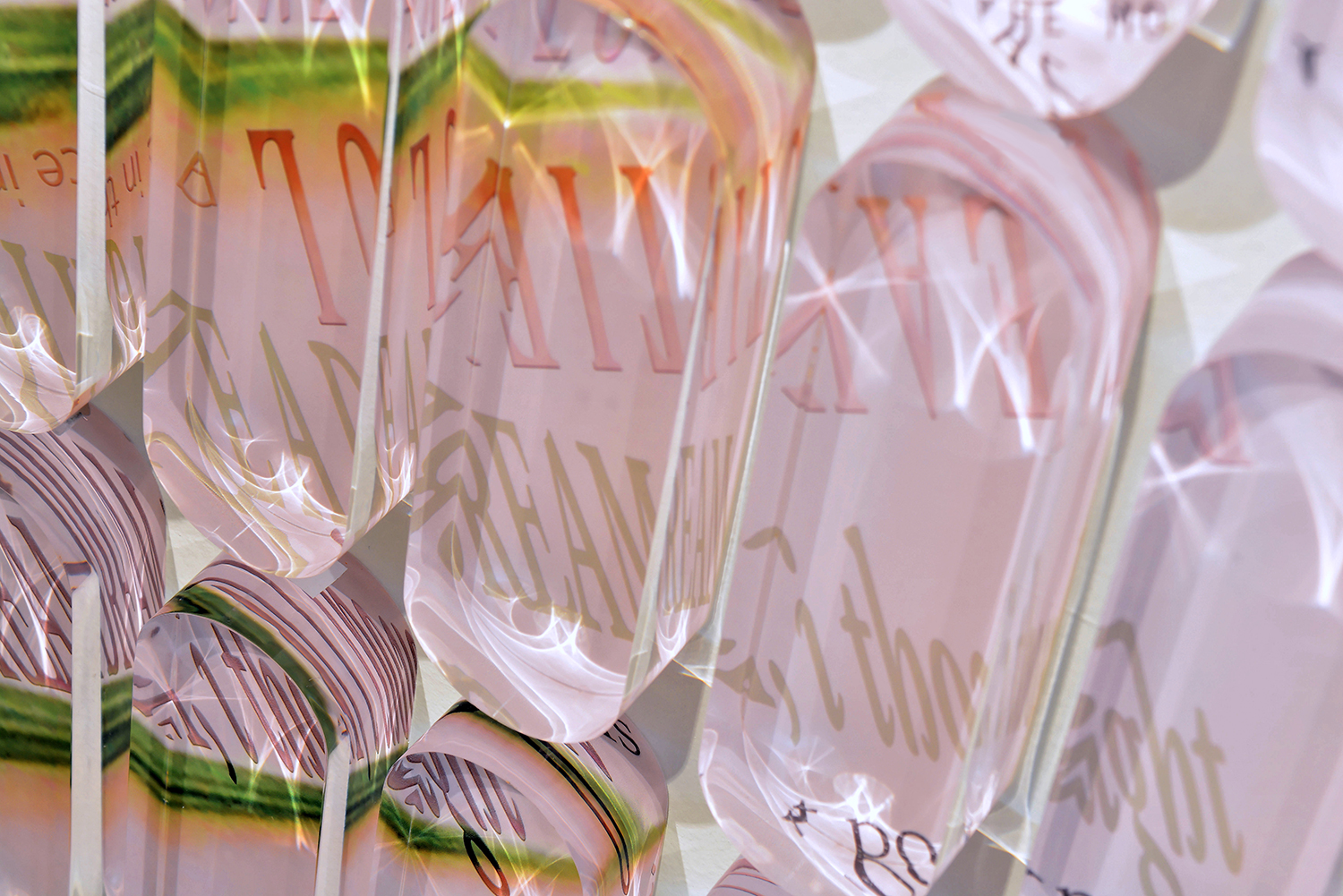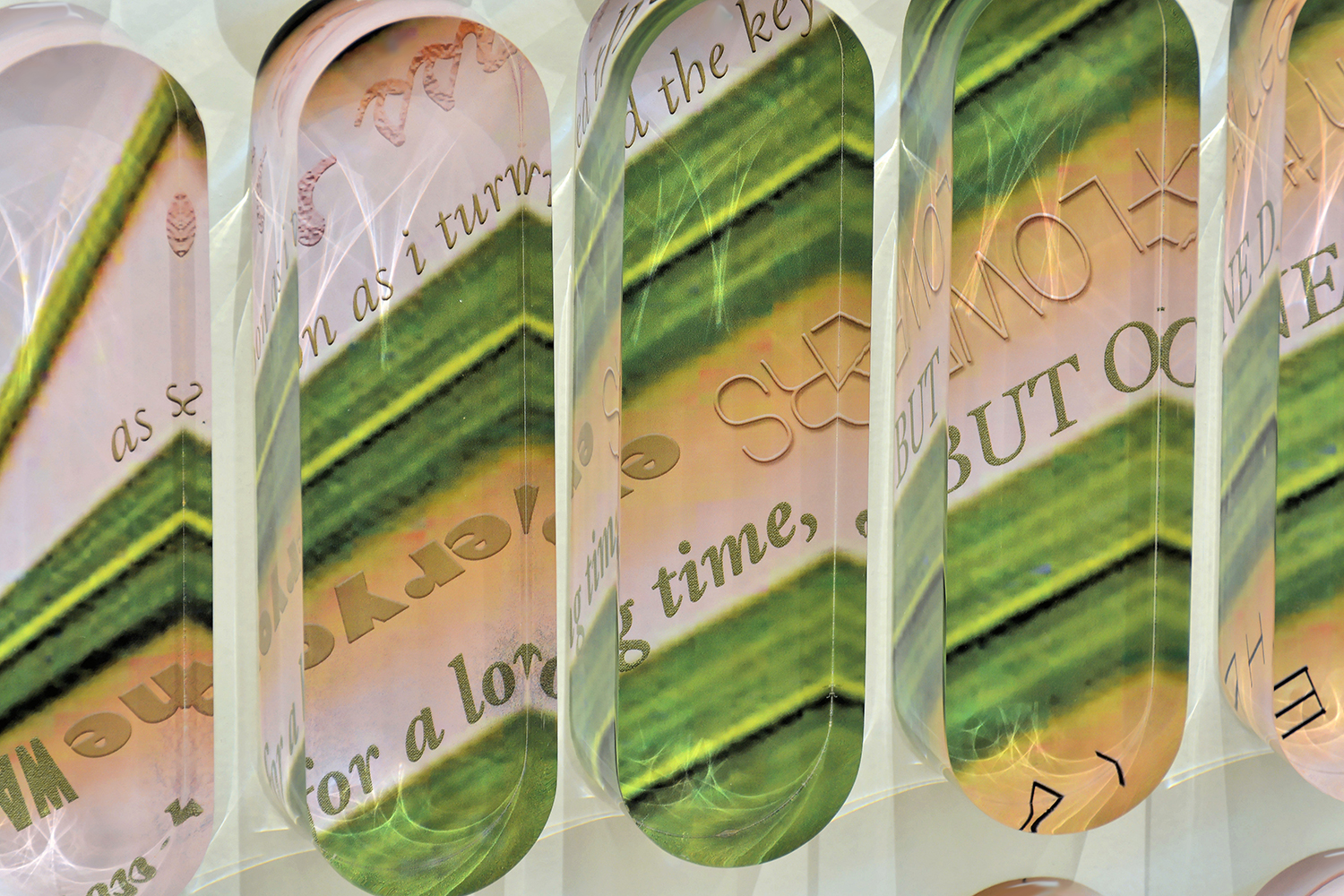 Jean Rhys' 1966 novel, Wide Sargasso Sea – set as a prequel to Charlotte Bronte's Jane Eyre – entices Samantha with its eye-bending colours, its depictions of tropical flora sparkling with rain drops, its evocation of the constant heat that drives one nearly mad, and its unchecked passion echoed in the unruliness of nature. Antoinette, the brilliant and intense protagonist, embodies the mysteries of this vibrant environment. The Sargasso Sea is a swirl in the midst of the Atlantic, collecting and swallowing; dreams leak into the world of Antoinette, blending together consciousness and reality.
To symbolize the wildness of both the tropics and its impassioned heroine,  Samantha combines the image of a solitary, painted palm leaf with digitally created phrases or words that describe experiences from Antoinette's perspective.
The result is a stunning, jewel-like art installation of 120 highly reflective, screenprinted, capsule-shaped lucite pieces. Collectively, they sear her viewers' imagination with visions of another, more exotically intense world.
dimensions: 120  8″ L X 2.3″W x 1.5″ D
materials: Lucite capsule shaped pieces, screenprinted on the reverse side
lead time: 8-10 weeks 
customization options: can be configured in a square, horizontal and vertical manner, or an organic installation