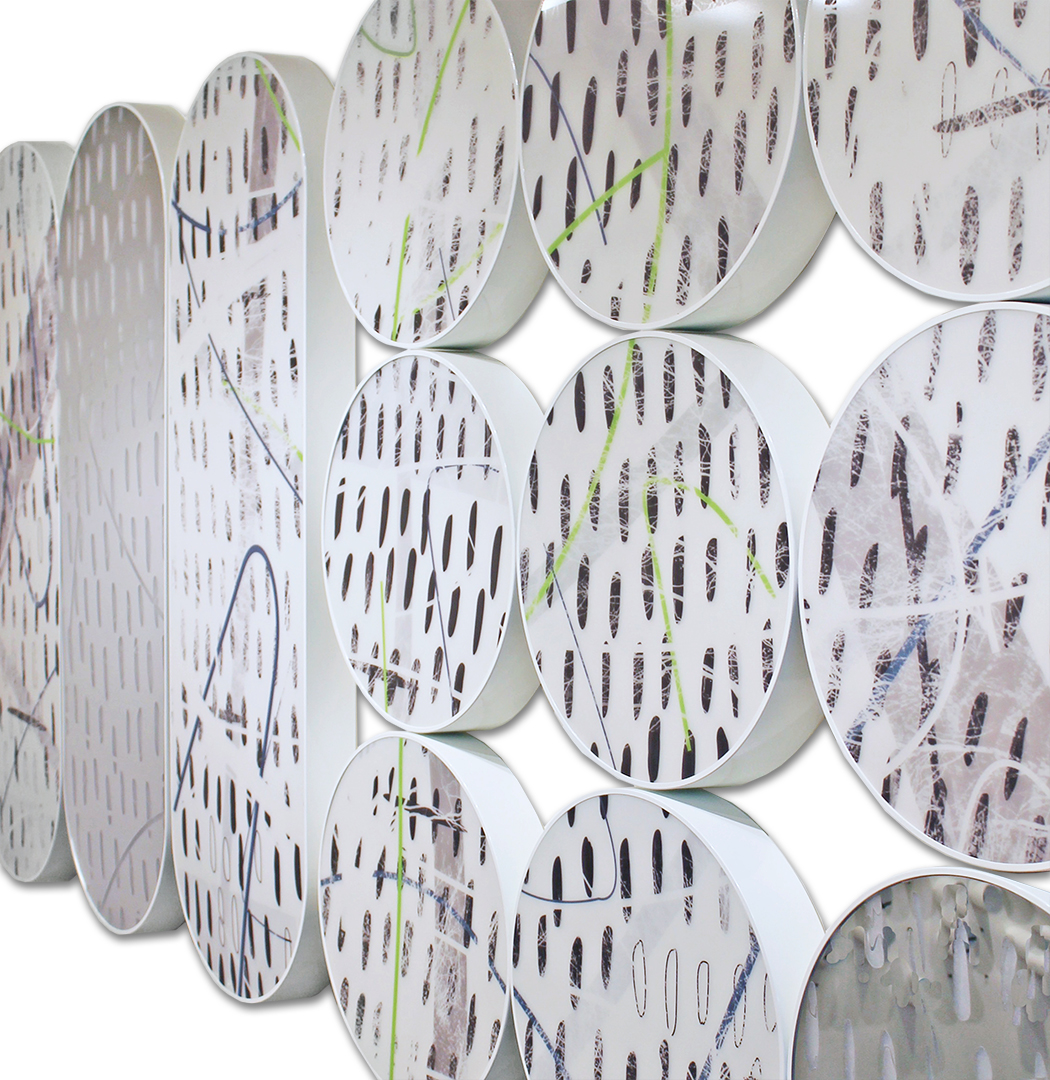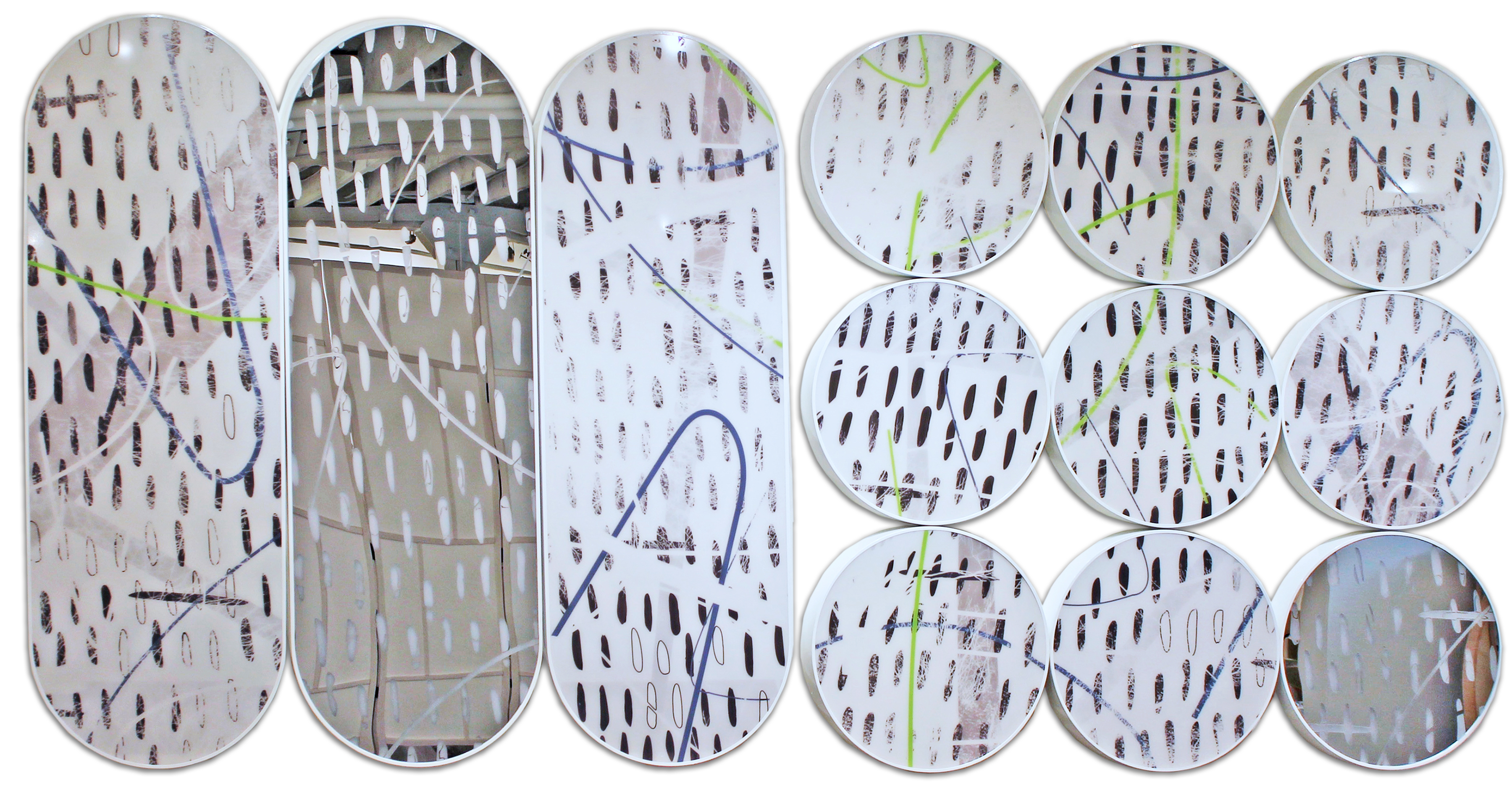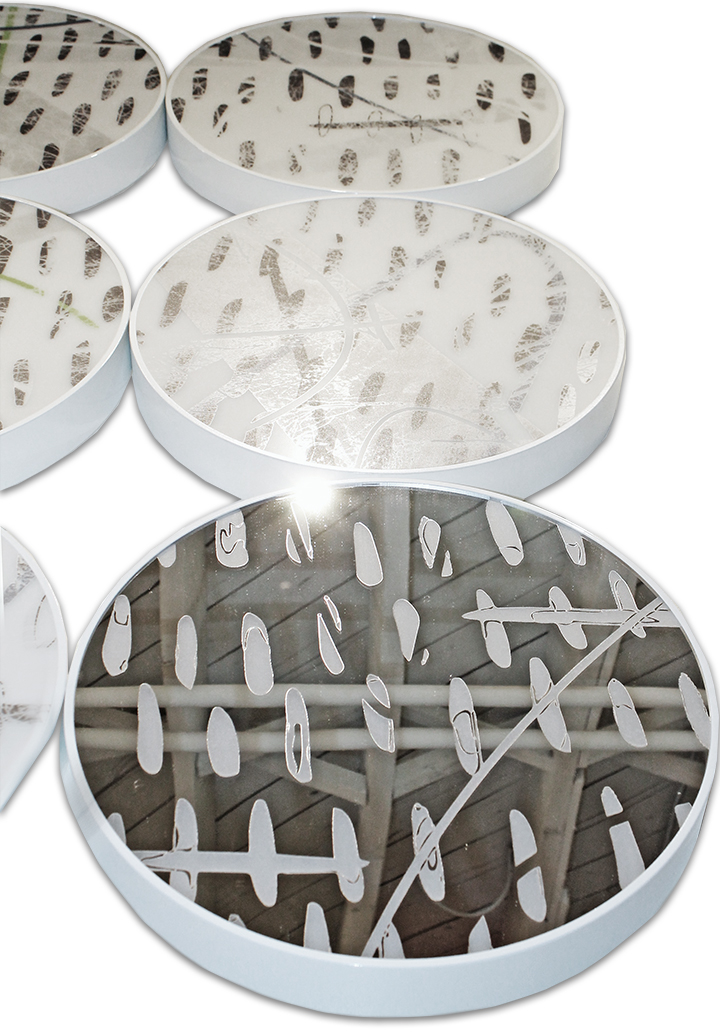 This collection is inspired by Napoleon and Josephine's tempestuous, long distance relationship during wartime. The screen-printed green and blue lines travelling through the wall sculptures hint at routes traveled and passionate correspondence. The black markings suggest days passed before the lovers reunite.
Specs: Industrial powder-coated pipe parts with screen-printed and mirror-etched acrylic inserts.  
Nine circular pieces:  
16″ diameter x 2″ deep. 
Three oblong pieces:  
48″ h x 16″ w x 2″ deep. 
Total installation: 48″ x 96″.